The word famous London Eye is a huge steel structure similar in construction to a giant bicycle wheel. It has a steel rim and steel cables as spokes. In the centre is a huge hub spinning slowly of bearings. It takes 500Kw of power to move the wheel - that's 6 light bulbs worth of energy per person (assuming all the capsules are full). It took 1,700 tons of steel to build this attraction, enough to make 250 double decker buses.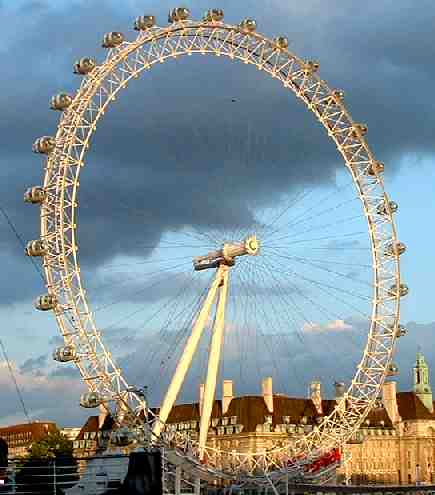 The London Eye from the River Thames
The London Eye uses two types of cable, wheel cables and backstay cables. Wheel cables include 16 rim rotation cables, and 64 spoke cables, these are similar to bicycle spokes and stretch across the wheel. There are six backstay cables, which are located in the compression foundation.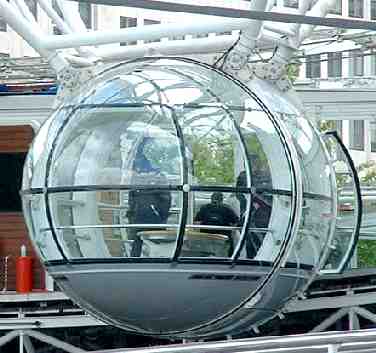 The London Eye capsules
The passenger capsules of the London Eye incorporate an entirely new design form for observation wheels. Instead of being suspended under gravity they turn within circular mounting rings fixed to the outside of the main rim, thereby allowing a spectacular 360 - degree panorama at the top.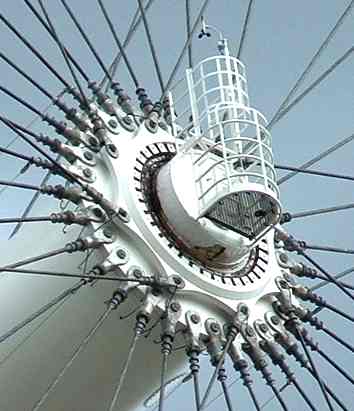 The London Eye giant bearing
The main elements of the hub and spindle were manufactured in cast steel. The spindle was too large to cast as a single piece so instead was produced in eight smaller sections. Two further castings, in the form of great rings, form the main structural element of the hub. The hub is a rolled steel tube forming the spacer that holds them apart. All the casting was carried out by Skoda Steel.
---
A taste for adventure capitalists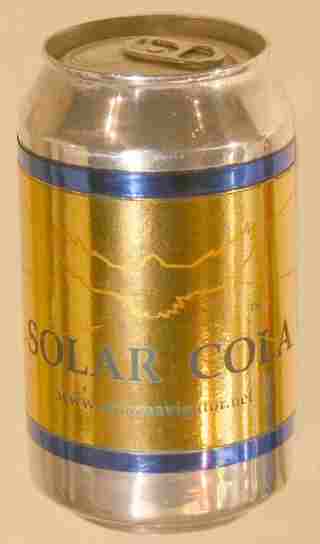 Solar Cola - a healthier alternative