The horse must rank high as one of man's best friends. They were transport for us for hundreds of years. They are also rather beautiful animals with a sense of humour, and when their useful life is over they are also food for us and other animals, though this is a sensitive topic in horse sentimental UK, where we'd rather import horse meat and let our farmers suffer to once remove us from the rearing aspect for us to enjoy a varied diet. Utter nonsense and discrimination against British farmers.
Fortunes have been made and lost on horses and some have become legends, such as that earthy little fighter Seabiscuit. In times of war, a man and horse together, became the cavalry. A horse is also a companion and a rewarding hobby, or indeed a sporting performance creature, which I'm in favour of, provided the horse is not hurt. Either way they are marvelous creatures, but as with any animal you must look after and love them.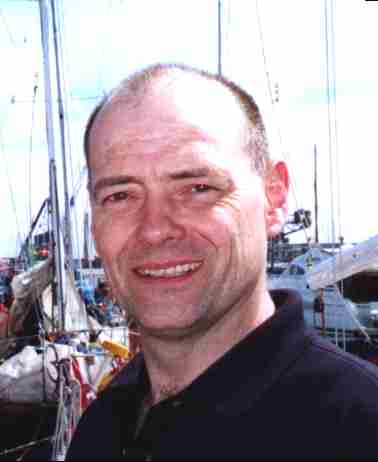 More than a friend, a mode of transport, a sporting ride and a food source the world over. Yes, the horse is a beautiful animal, but so are most other animals. So why the fuss when it comes to eating them? Horse meat has less fat and cholesterol than beef, so is healthier for us. Okay, we all draw the line somewhere and I wouldn't eat a pet cat or dog - not unless I was starving somewhere in the barren snowy wilderness. In such situations humans have eaten other humans. Thus, the line moves with circumstance. In the UK we don't eat horse routinely, but in France and other European countries, horse meat is traded just the same as lamb, beef or pork. It makes good economic sense to do so and we are missing out on a valuable resource by not letting our good friend serve us to the end.
The horse (Equus caballus or Equus ferus caballus) is a large ungulate mammal, one of ten modern species of the genus Equus. Horses have long been one of the most economically important domesticated animals, and have played an important role in the transport of people and cargo for thousands of years. While isolated domestication may have occurred as early as 10,000 years ago, clear evidence of widespread horse use by humans dates to around 2000 BCE.
Like few other animals, horses can be ridden, either with or without a saddle. They can also be harnessed to pull objects like wheeled vehicles or plows. In some cultures, horses are a source of food, often horse meat and sometimes milk; in other cultures it is taboo to eat them.
Today, in wealthy countries, horses are predominently kept for leisure and sporting pursuits. However, around the world they continue to fulfill a wide range of economic functions.
Humans have bred horses for millennia, as with dogs, resulting in many different breeds. Some are well-known for particular qualities or abilities; for example, thoroughbreds for their racing speed.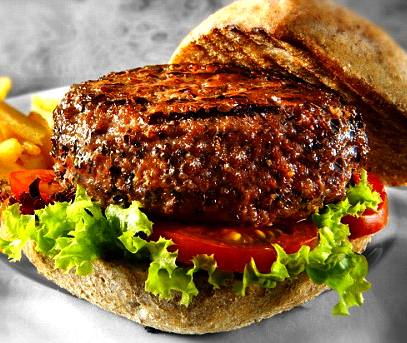 There is nothing wrong with our horses, but if you want a horse burger in the UK, you'll have to import the meat from Europe, even though we are supposed to have a common agricultural policy. Piffle. The UK discriminates against UK horse farmers.
BRITISH CURIOSITY IS PRICKED JAN 2013
Horse burger sales have surged in the last fortnight with one retailer reporting a ten-fold increase since the horse meat scandal broke. The revelation that thousands of beef burgers eaten by British families may have been contaminated with horse meat provoked widespread revulsion across the UK. But for hundreds of shoppers it only served to pique their curiosity.

'With all the media attention on horse meat, lots of people are curious to try it,' says Paul Webb, director of Exotic Meats, a company in the English Midlands that sells horse burgers, sausages and steaks alongside cuts of camel, kangaroo and crocodile. 'We've seen sales increase tenfold in a week'.

He suspects the meat has become an unlikely hit at dinner parties and identified typical buyers are middle-income, middle-class, wanting to try something new or impress friends. Zebra meat sales have also seen a spike, he revealed, with some shoppers just wanting to go that one step further.

Although widely available in parts of Europe, horse meat is mainly sold by speciality meat suppliers in the UK. It has a sweet, gamey taste, is low in cholesterol and contains more iron and omega-3 than beef.

Exotic Meats charges £2.95 for two horse burgers, and cheekily pledges that they are not contaminated by beef. Scottish exotic meat company Kezie Foods, which also sells horse steaks, rump roast, sausages and meatballs, has seen sales rocket by 200 per cent in a week.

Horse meat is gaining popularity with consumers looking for a healthy alternative to beef, says sales and marketing account manager Julia Toomey. 'It's generally leaner than beef and is a great tasting meat,' she said.

Restaurant L'Escargot Bleu in Edinburgh has had horse on the menu for two-and-a-half years, and owner Fred Berkmiller says the dish is always popular.

'After the war, eating horse was very common in the UK because beef was so expensive,' he said. 'If you look at how the price of beef has risen over the last five years there is no doubt we will be eating horse again soon.' But it will still be a long time until the mainstream UK market is ready for horse meat, said Brindon Addy, Chairman of the Q Guild, which represents more than 100 independent meat retailers in the UK.

Independent butchers have reported a general spike in sales since the horse meat scandal, he added. 'We've seen a lot more young mums coming in to buy beef burgers. They used to buy their cheap cuts at the supermarket, but they've lost their faith in them. 'We get a lot of new customers every time there's a scare – foot and mouth, bird flu, and now horse meat in beef burgers.'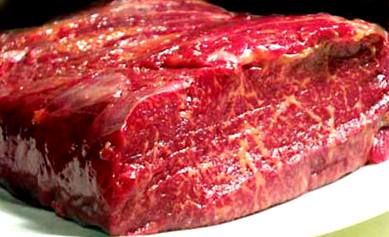 Less fat and less cholesterol than beef and there is tons of it going the waste in the UK. Some farmers have to pay to burn the carcasses to dispose of them because our government can't see the wood for the trees. There's money in them thar fields boys. Don't be so stupid and let us reap the rewards even only in the interests of our economy. Or, do we need another war before eating horse meat is acceptable?
EXOTIC MEATS
Buy horse meat online in the UK from Exotic Meats, they have horse burgers, sausages and steaks to purchase, you can buy online with confidence from Exotic Meats. Their horse meat is direct from continental Europe and is a naturally lean and tender meat as well as a healthy alternative to beef etc. Some customers get a little squeamish with regards horse meat in the UK but rest assured this meat comes from approved sources with an excellent track record of sustainable meat production. Only in the UK is horse a controversial meat. Elsewhere it is enjoyed as a matter of course in several European countries as well as a major meat in Asia, Mexico, Iceland and Argentina.

The meat has a delicate and slightly sweet tone and is far superior to beef health wise as well as being a very cost effective and economical source of meat. Life is made impossible for British farmers who find it near impossible to compete with EU imports, even with EU directives saying that horsemeat is fine for humans to eat.
Why not try their Reindeer Meat as enjoyed by the Scandinavians for years and been a staple food for some indigenous groups for thousands of years. Scandinavia sourced Reindeer Meat is an exquisite form of venison that just has to be tried, the haunch is one of the best tasting meats available in the world today as recently proven by Gordon Ramsey and other top chefs worldwide.

Reindeer are indigenous to Arctic and sub arctic areas and known as Caribou in North America, they are even small herds in Scotland. They are a widespread and numerous deer that have been hunted for their food and hides since the Stone Age. You can buy reindeer haunch, burgers and sausages online today for a tasty, healthy meal and for sale here in the UK online.
Storeship Ltd
Unit 3 Sitwell Business Centre
Heage Road
Ripley
Derbyshire
DE5 3GH

(01773) 512161
08450 948414

sales@exoticmeats.co.uk