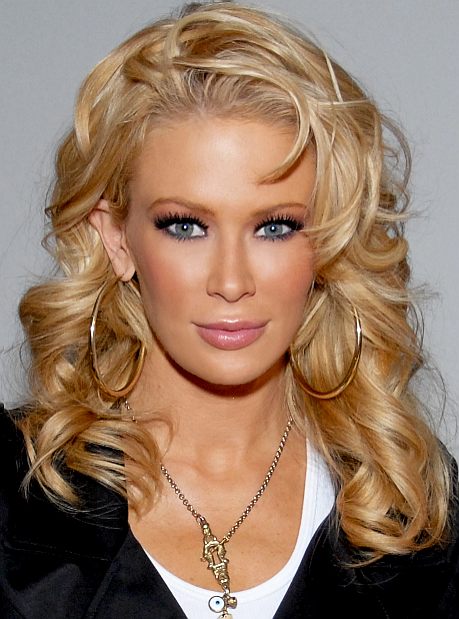 DAILY MAIL 12 NOV 2013

She famously said she would 'never, ever, ever, spread my legs again in this industry' but Jenna Jameson has now returned to porn. The 39-year-old is arguably one of the world's most famous porn stars, achieving a mainstream following after publishing a New York Times Best Seller and becoming a television identity.

However, after turning her back on the controversial career that made her famous, the mother of two has now revealed she is returning to pornography.

The star told TMZ that she needed to once again be a porn star to support her family. Jenna has four-year-old twin boys, Jesse and Journey, with former partner UFC champion Tito Ortiz. The 39-year-old said: 'My motivation is taking care of my family and having fun and meeting all my fans.'

While she has a very long list of adult films under her belt, Jenna will not be back on DVD any time soon, instead Jenna is now doing all her porn through a web cam site where she strips and performs sex acts.
Out of the shadows: The 39-year-old achieved a mainstream following after publishing a New York Times Best Seller and becoming a television identity

Out of the shadows: The 39-year-old achieved a mainstream following after publishing a New York Times Best Seller and becoming a television identity. The blonde's return to an industry she had had a love hate relationship with comes as she fights for custody for her sons against her former partner and recently lost her home to foreclosure. Last month her Hollywood Hills mansion was sold for $1.8 million to pay off bank debts.
Jenna has also had a number of run ins with the law after first being found guilty of drinking under the influence in 2012 and in April, was arrested for battery as she assaulted her assistant with a brass knuckle iPhone case.

In a segment just released from Oprah Winfrey's Where Are They Now show, she denied she had lost custody and currently sees them three days a week.
'I see my children all the time and just right now I think that things are a bit raw between my ex and I, and it's just going to take a little bit of time. I think we all need to realize what's the most important thing when it comes to a relationship when you have children, and that's the children.'

Ironically in the segment - presumably filmed earlier this year - Jenna ruled out a comeback. 'I've had a lot of people question me saying, ''Why haven't you made a comeback? It'd be easy for you to make multi-millions off of one or two scenes.'' 'And to be honest, I made a promise to my children when they were in my tummy that there is no way I would ever, ever, ever go back.'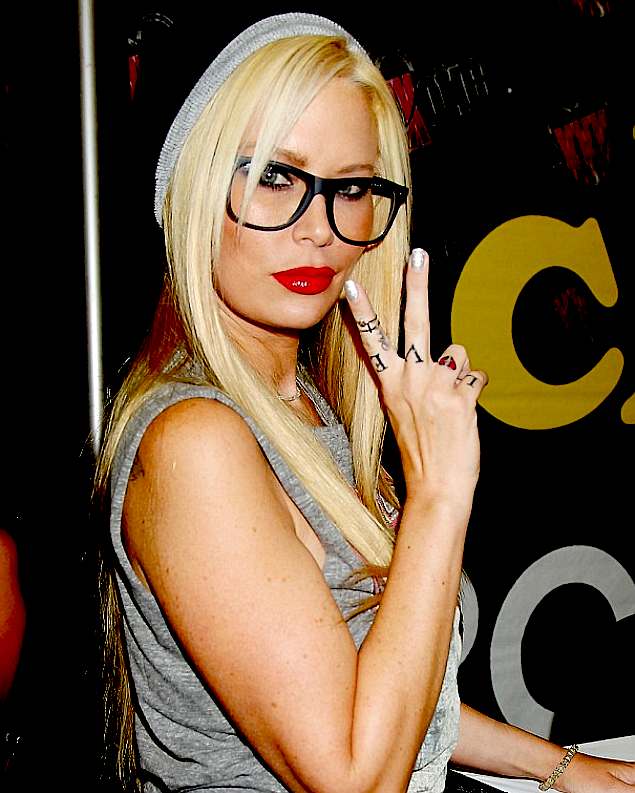 Different business model: While she has a very long list of adult films under her belt, Jenna, pictured here in 2013, will not be back on DVD any time soon, she was then to do all her porn through a web cam site where she strips and performs sex acts.
ABOUT
Jenna Jameson (born Jenna Marie Massoli; April 9, 1974) is an American entrepreneur, webcam model and former pornographic film actress, who has been called the world's most famous adult-entertainment performer and "The Queen of Porn". She started acting in erotic videos in 1993 after having worked as a stripper and glamor model. By 1996, she had won the "top newcomer" award from each of the three major adult-movie organizations. She has since won more than 20 adult-video awards, and has been inducted into the X-Rated Critics Organization (XRCO) and Adult Video News (AVN) Halls of Fame.

Jameson founded the adult-entertainment company ClubJenna in 2000 with Jay Grdina, whom she later married and divorced. Initially a single website, this business expanded into managing similar websites of other stars and began producing sexually explicit videos in 2001. The first such movie, Briana Loves Jenna (with Briana Banks), was named at the 2003 AVN Awards as the best-selling and best-renting pornographic title for 2002. By 2005, ClubJenna had revenues of US$30 million with profits estimated at half that. Advertisements for her site and films, often bearing her picture, have towered on a 48-foot-tall billboard in New York City's Times Square.

Jameson has also crossed over into mainstream pop culture, starting with a minor role in Howard Stern's 1997 film Private Parts. Her mainstream appearances continued with several guest-hosting and guest-starring on various television programs. Playboy TV hosted her Jenna's American Sex Star reality show, in which aspiring porn stars competed for a ClubJenna contract. Her 2004 autobiography, How to Make Love Like a Porn Star: A Cautionary Tale, spent six weeks on The New York Times Best Seller list.

Jameson announced her retirement from pornography at the 2008 AVN Awards, stating that she would never return to the industry. Although she no longer performs in pornographic films, she has been working as a webcam model since 2013.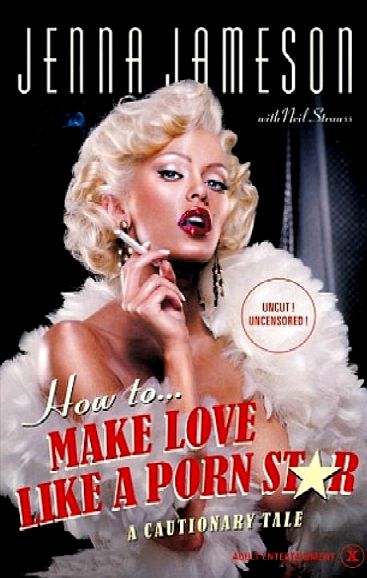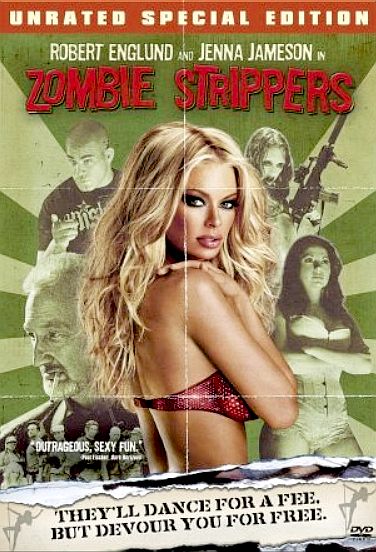 BOOKS
Jameson's autobiography, How to Make Love Like a Porn Star: A Cautionary Tale was published in 2003. It was co-written with Neil Strauss, a contributor to The New York Times and Rolling Stone, and published by ReganBooks, a division of HarperCollins. It was an instant bestseller, spending six weeks on The New York Times Best Seller list. The autobiography also won the 2004 "Mainstream's Adult Media Favorite" XRCO Award in a tie with Seymore Butts's Family Business TV series. It was translated into German as Pornostar. Die Autobiographie in November 2005, and Spanish as Cómo Hacer El Amor Igual Que Una Estrella Porno in January 2006.

The book covers her early career from her beginning in show business living with her tattoo artist boyfriend, through receiving the Pornographic Hot d'Or award at Cannes, and wedding pictures from her second marriage. It does not omit sordid details, describing her two rapes, drug addictions, an unhappy first marriage, and numerous affairs with men and women. The first-person narrative is broken up by personal photos, childhood diary entries, family interviews, movie scripts, and comic panels.

The autobiography publisher, Judith Regan, also served as executive producer of a tie-in television news special, Jenna Jameson's Confessions, airing on VH1 on August 16, 2004, one day before the book's launch. In April 2005, ReganBooks and Jameson filed lawsuits against each other. The point of contention was a proposed reality show about Jameson's everyday life, discussed between her then-husband, Jay Grdina, and the A&E Network. ReganBooks maintained that any A&E deal was a breach of Jameson's contract, which indicated that ReganBooks had a stake in the profits generated by both the special based on her memoir and a reality-based series, as well as "any similar projects." Jameson's suit claimed that the A&E deal preceded the ReganBooks contract. The reality series had still not materialized, and the lawsuit was still being discussed, when HarperCollins fired Judith Regan on December 15, 2006, over an unrelated issue.

In January 2007, Jameson was reported in talks with producers on turning the autobiography into a movie. In March 2007, Jameson was reportedly missing meetings with producers, thus endangering the movie, due to problems with a recent vaginoplasty.

In April 2013, Jameson announced she was working on a fictional erotic novel called Sugar. It was co-written with Hope Tarr and published by Skyhorse Publishing. It was released on October 21, 2013.
POLITICS
After viewing undercover videos of chicken production, Jameson agreed to do a short video for People for the Ethical Treatment of Animals as part of the group's campaign against KFC's treatment of chickens.

Jameson supported Democrat Hillary Clinton in the 2008 United States presidential election, but then switched to support Republican Mitt Romney in the 2012 US presidential election, stating: "I'm very looking forward to a Republican being back in office. When you're rich, you want a Republican in office."
LEGAL
On May 25, 2012, Jameson was arrested in Westminster, California and charged with three misdemeanor counts for driving under the influence of alcohol or other drugs, driving with a blood-alcohol level over the state legal limit, and driving on a suspended license after her Range Rover struck a light pole. She initially pleaded not guilty to the charges, but later changed her plea to guilty. She was sentenced to three years of informal probation, ordered to pay $340 in fines, and participate in a Mothers Against Drunk Driving victims' impact panel. The charge for driving without a valid license was dismissed.
ENTERPRISE
Jameson and Grdina formed ClubJenna as an Internet pornography company in 2000. ClubJenna.com was one of the first pornographic sites to provide more than pictures and videos; it provided explicit diaries, relationship advice, and even stock tips to paid members. The site reportedly was profitable in its third week. The business later diversified into multimedia pornographic entertainment, first by administering other porn stars' websites, then, in 2001, by production of pornographic films.

Early ClubJenna films starred Jameson herself, limiting herself to on-screen sex with other women or with Grdina, who appeared as Justin Sterling. The first ClubJenna film, Briana Loves Jenna (2001), co-produced with Vivid, cost US$280,000 to make, and grossed over $1 million in its first year. It was the best selling and best renting pornographic title of its year, winning twin AVN Awards. It was marketed as "Jenna. Her first boy/girl scene in over 2 years." referring to Jameson's abstention from heterosexual on-film intercourse. Grdina has said that Jameson's films averaged sales of 100,000 copies, compared with run-of-the-mill pornographic films, which did well to sell 5,000. On the other hand, he also said that their films took up to twelve days to film, compared with one day for other pornographic films.

In a January 2009 interview with William Shatner on Shatner's Raw Nerve, Jameson said she came close to buying Penthouse magazine when publisher Bob Guccione filed for Chapter 11 reorganization of his business (which occurred in August 2003), but was thwarted when someone else swooped in and bought up all the stock. New York Magazine's Intelligencer quoted a source from Penthouse as saying "I'm sure she is considering it", adding that Jameson was to be cover girl in January 2004 – and "it's a really wild-looking shoot, even for a porn star."

In 2004, the ClubJenna films expanded to starring other actresses without Jameson – Krystal Steal, Jesse Capelli, McKenzie Lee, Ashton Moore and Sophia Rossi – as Jameson stepped back from starring roles. In 2005 Jameson first directed a film, The Provocateur, released as Jenna's Provocateur in September 2006. The ClubJenna films were distributed and marketed by Vivid Entertainment, which Forbes magazine once called "the world's largest adult film company." They made up a third of ClubJenna's revenues, but over half of the profits.

ClubJenna was run as a family business, with Grdina's sister, Kris, as Vice President in charge of merchandising. In 2005, ClubJenna had estimated revenues of $30 million, with profits of about half that.

Jameson also capitalized on merchandising herself. Since May 2003, she has been appearing on a 48-foot (15 m) tall billboard in New York City's Times Square promoting her web site and movies. The first advertisement displayed her wearing only a thong and read "Who Says They Cleaned Up Times Square?" There is a line of sex toys licensed to Doc Johnson, and an "anatomically correct" Jenna Jameson action figure. She stars in her own sex simulation video game, Virtually Jenna, in which the goal is to bring a 3D model of her to orgasm. Y-Tell, ClubJenna's wireless company, sells Jenna Jameson "moan tones" (telephone ringtones), chat services, and games in partnerships with 20 carriers around the world, mostly in Europe and South America. In 2006, New York City-based Wicked Cow Entertainment started to expand her brand to barware, perfume, handbags, lingerie, and footwear, sold through high eend retailers such as Saks Fifth Avenue and Colette boutiques. Her film and merchandising success enabled her to attain her goal of becoming the top porn star in the world.

In August 2005, ClubJenna launched Club Thrust, an interactive website for Jameson's gay male fans, which includes videos, galleries, sex advice, gossip, and downloads. The director of webmaster relations for ClubJenna said the straight site had always had a lot of gay traffic. By 2006, ClubJenna administered more than 150 official sites for other adult-entertainment industry stars.

In August 2005, a group of business investors that included Jameson purchased Babes Cabaret, a strip club in Scottsdale, Arizona, intending to make it the first foray of ClubJenna into live entertainment. Soon after the purchase attracted attention, the Scottsdale City Council proposed a new ordinance banning nudity at adult-entertainment venues and requiring a four-foot divider restricting contact with dancers. Such a divider would have also effectively banned lap dances, the dancers' main source of revenue. Jameson argued strongly against the ordinance, and helped organize a petition against it. On September 12, 2006, in a referendum on the ordinance, voters struck down the stricter rules, allowing the club to continue to operate as before.

On February 3, 2006, Jameson hosted a "Vivid ClubJenna Super Bowl Party" with several other ClubJenna and Vivid Girls at the Zoo Club in Detroit, Michigan for a $500 to $1,000 ticket price. It featured a lingerie show, but no planned nudity or sex acts. When first announced, the party caused controversy with the National Football League, which did not sanction this as an official Super Bowl event. For 2007, Jameson signed up to play quarterback in the Lingerie Bowl, but retired due to her insurance company's damage concerns. She instead acted as commentator.

On June 22, 2006, Playboy Enterprises announced that it had bought ClubJenna Inc., along with an agreement to have both Jameson and Grdina stay on as contracted executives. Playboy CEO Christie Hefner said that she expected to rapidly increase film production, producing about thirty features in the first year, and will expand the way they are sold, not only as DVDs but through TV channels, video-on-demand services and mobile phones. On November 1, 2006, Playboy renamed one of the Spice Network's pay-per-view channels from The Hot Network to ClubJenna.

In April 2007, Tera Patrick and her production company Teravision filed a lawsuit against Jameson and Playboy Enterprises for failing to properly account for and pay royalties on revenue earned by Patrick's website, clubtera.com.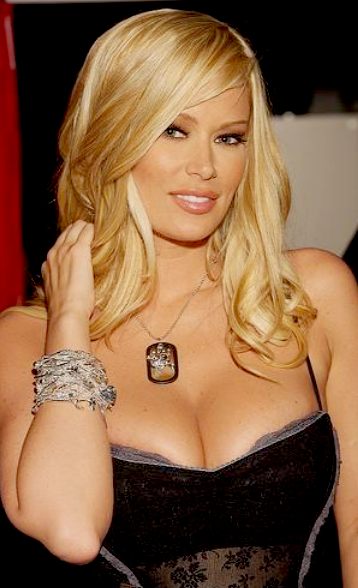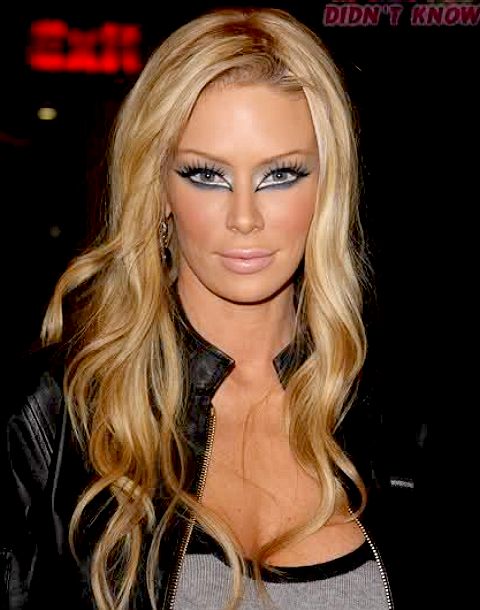 CONTROVERSIAL APPEARANCES
Some of her mainstream appearances sparked controversy. An interview with Jameson contained in the 1999 Abercrombie & Fitch A&F Quarterly was part of the motivation for Michigan Attorney General Jennifer Granholm and Illinois Lieutenant Governor Corinne Wood to speak out against the hybrid magazine-catalog. The campaign was joined by parents and Christian conservative groups, and got the Quarterly removed from shelves and eventually canceled in 2003.

In November 2001, the Oxford Union debating society invited Jameson to come to Oxford to argue against the proposition "The House Believes that Porn is Harmful." She wrote in her diary at the time, "I feel like I am going to be out of my element, but, I could never pass this chance up ... it's a once in a lifetime thing." In the end, her side won the debate 204 to 27.

In February 2003, Pony International planned to feature her as one of several pornographic actors in advertisements for athletic shoes. This was attacked by Bill O'Reilly of Fox News in an editorial called "Using Quasi-Prostitutes to Sell Sneakers", calling pornographic actors inappropriate role models for teens. In response, The Harvard Crimson proposed a boycott of O'Reilly and Fox News. Jameson herself sent a sarcastic email to the show, writing:

"I hope Bill understands the difference between a porn star and a hooker. I assume he has done some research on the subject because he requested some of my videos after we finished taping my appearance. I imagine he wanted them for professional reasons."
MAINSTREAM APPEARANCES
Jenna is also known for achieving a high level of celebrity outside of pornography – even bringing pornography itself closer to mainstream society's awareness and acceptance. She has said: "I've always embraced my hard-core roots, but becoming a household name was an important thing to me."

In 1995, Jameson sent photos of herself to radio host Howard Stern. She became a regular guest on his show, appearing more than 30 times, and played the role of "Mandy", the "First Nude Woman on Radio", in Stern's semi-autobiographical 1997 film Private Parts. This film appearance was the beginning of a series of non-porn film and television roles. In 1997, Jameson made an appearance for an Extreme Championship Wrestling pay-per-view, Hardcore Heaven '97 as the valet for the Dudley family; another appearance at ECW Living Dangerously on March 1, 1998; and a few months where she was ECW's on-screen interviewer. In 1998, she filmed a vignette with Val Venis, a character in the WWE, for airing on WWE programming. In the late 1990s, Jameson guest hosted several episodes of the E! cable network's hit travel/adventure/party show Wild On!, appearing scantily clad in tropical locations. Jameson was featured and interviewed on the British television show "European Blue Review" on Channel 5.

Jameson appeared in a 2001 music video for the Eminem song "Without Me." She can be seen in bed with Eminem as one of the "two trailer park girls" that "go round the outside." Jameson voiced an animated version of herself in a July 2001 episode of Family Guy entitled "Brian Does Hollywood". Her character won an award for acting in a porn film directed by Brian Griffin, and at the close of the episode Peter Griffin kidnaps her. In 2002, Jameson and Ron Jeremy played themselves in Comedy Central's first feature television movie Porn 'n Chicken, in the roles of speakers for a pornography viewing club. Also in 2002, she appeared in two video games, most notably voicing Candy Suxxx in Grand Theft Auto: Vice City. Her character begins as a prostitute, but goes on to success as a pornographic actress and is displayed on several billboards within the game. Her performance won the 2003 G-Phoria "Best Live Action/Voice Performance Award – Female". She also provided both the appearance and the voice for "Daisy", a secret playable character for the video game Tony Hawk's Pro Skater 4, who performs provocative tricks with her clothing and skateboard. In 2003, Jameson appeared in two episodes of the NBC prime time television show Mister Sterling as the girlfriend of a political financier.

In the months following the publication of her autobiography, she was interviewed on NBC, CNBC, Fox News, and CNN, and the book was reviewed by The New York Times, Reuters, and other major media outlets.

Jameson was featured prominently in Samhain, a low budget horror film in which she starred with other pornographic actresses including Ginger Lynn Allen. It was filmed in 2002, but had sat unreleased until 2005, when it was re-cut and released as Evil Breed: The Legend of Samhain. She had another minor horror film role in Sin-Jin Smyth, delayed from release until late 2006.

In February 2006, Comedy Central announced plans to feature Jameson as "P-Whip", in a starring role in its first animated mobile phone series, Samurai Love God. Mediaweek called her the biggest name attached to the project. In April 2006, Jameson was the star of a video podcast ad for Adidas, advertising Adicolor shoes by playing a provocative game of whack a mole. In July 2006, Jameson became the first pornographic actress to have a wax model at Madame Tussauds (in the Las Vegas museum). Jameson made an appearance in the U.S. reality TV show The Simple Life in the fifth season episode "Committed", broadcast on July 1, 2007; Paris Hilton and Nicole Richie, while working in a "love camp", brought her in to help throw a "love ceremony" vow for the five dysfunctional couples. In 2008 Jameson had another starring role in the comedy horror film Zombie Strippers, loosely based on Eugène Ionesco's classic play Rhinoceros.
SAM HAIN - DVD STARRING JENNA JAMESON

The now legendary and notorious 'rough cut' of this fantastic slasher.

The annals of horror are filled with words like "woulda, coulda, shoulda." Talk of films that might have been great, might have been anything — if only. Like ghosts themselves, these movies are spoken of in reverent tones, stories told as laments for missed opportunities, as cautionary tales for fans and filmmakers alike.

And in the indie horror world, one of the titles that has long existed only as a whisper is Samhain.
Canadian writer/director Christian Viel spent half a million dollars on his slasher — and gave it a twist that guaranteed word-of-mouth: He bolstered his cast with a quartet of famous porn stars, including Jenna Jameson, perhaps the most famous face (and chest) in adult films.

But the saga of Samhain became a nightmare greater than any of its fictional horrors. Trapped in a distribution hell, the film, slated for 2002 but still unfinished, never saw the light of day. Release date after release date, studio after studio, came and went.

Finally, last year, a disgusted Viel began distributing a "rough cut edition" on DVR through his Movie Seals production company. Though he later stopped the distribution.

And for the lucky few who get to see it, they will finally see that the whispers spoke the truth. This might have been — and might yet be — one of the best B-movie slashers ever.

But that only chance Samhain has to contend for that crown is if Viel wants — and has the opportunity — to truly finish what he started. Because while the rough cut offers a tantalizing glimpse of what Samhain could be, the unfinished film is, indeed, extremely rough.

The problems are numerous, which is apparent at the start, when the film begins with a timecode running and no sound. Several scenes, in fact, have no audio, and there are two scenes missing entirely (as indicated by on-screen labels). CGI is absent, as is background music of any kind, and the film as a whole clearly lacks the polish of a finished product. Even the credits are incomplete.

Anyone watching the rough cut will have to keep all of that in mind. If these issues become a distraction, it could ruin the viewing experience, but in some cases, the missing elements actually work to the film's advantage by forcing the viewer to imagine what is taking place. And that can actually be scarier. If nothing else, it's an interesting exercise in how music (or lack thereof) can affect a film.

That film, at its heart, is a straightforward slasher, with cannibalistic killers, heaving bosoms and blood galore. But Viel is definitely skillful at building suspense, and his actors, for the most part, give their cardboard characters some charm.

But Viel's script struggles with its pacing — the slow middle saps momentum from a good start, and the kills come almost too quickly at the end — and like many slashers of the post-Scream era, it is a little too ham-handedly self-aware.

However, when there's a little less conversation and a little more action, Viel really knows how to put a scene together, and that gives his film the tension and drama that so many B-movies lack.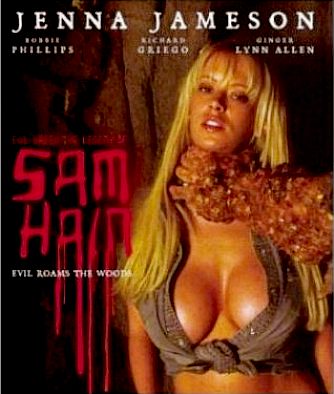 Will play on any DVD recorder / player manufactured since 2000.
LINKS & REFERENCE
http://perezhilton.com/category/jenna-jameson/#.VHFiIWdQSSo
https://twitter.com/jennajameson
http://www.imdb.com/name/nm0001398/
http://www.comicvine.com/jenna-jamesons-shadow-hunter-2/4000-133138/
http://www.comicvine.com/jezzerie-jaden/4005-56387/
Wikipedia Shadow_Hunter_comics
I Offer Sam Hain rough cut 2003 starring Jenna Jameson
http://en.wikipedia.org/wiki/Shadow_Hunter_%28comics%29
http://en.wikipedia.org/wiki/Jenna_Jameson
http://comicsalliance.com/greg-horn-art/
http://www.ioffer.com/i/sam-hain-rough-cut-2003-starring-jenna-jameson-477353218
Daily Mail Jenna-Jameson-returns-porn-despite-vowing-involved-adult-films-again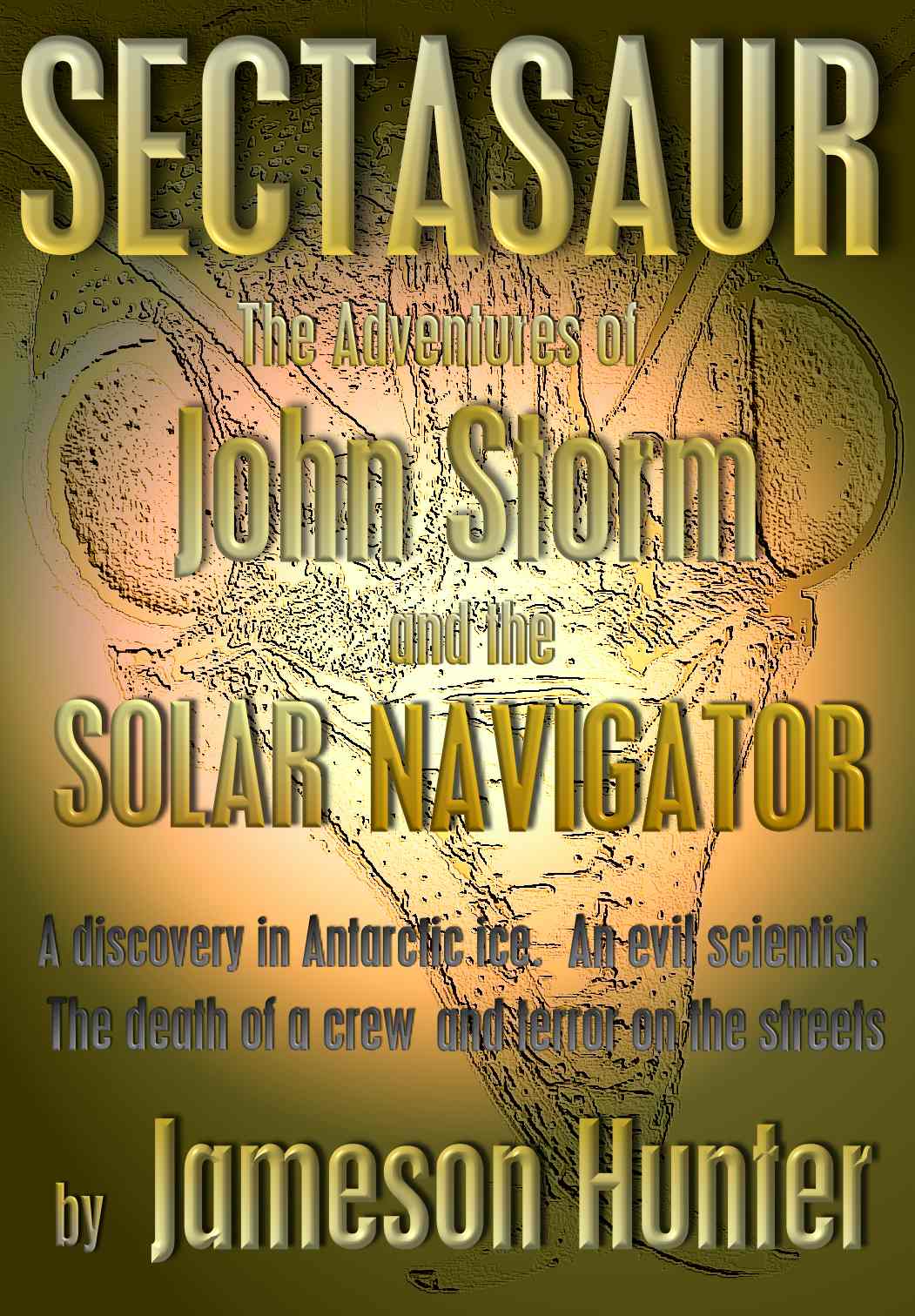 Global warming brings with it many new challenges, some predictable, some impossible to foresee. At a time in the not too distant future, as the ice melts at both poles, features on the land are revealed. A converted Frigate, the US Enterprise (Arktos) is discovered at the South Pole locked into melting ice. She has been missing since an expedition in 1838, over 175 years ago. A famous ship, formerly the USS Essex, she had been bought at auction in 1837 and hastily refitted by a group of explorers who had come by a fossilized artifact thought to be of considerable archaeological importance. The fossilized jaw was said to have originated in Antarctica brought back as a souvenir by the Russian explorer Fabian Gottlieb von Bellinghausen during his fabled 1820 expedition. John Storm and Charley Temple are called in to identify the DNA, but then a living discovery in the ice changes everything. A story by Jameson Hunter
Blueplanet Universal Productions are looking for graphic artists, inkers and colourists to help them develop the John Storm adventure series into fullly fledged graphic novels: to be printed and distributed in the usual way, and, if the technology permits, for download to be read on an ipad or Kindle reader. Why not take a look at the John Storm link below to see an example chapter from the first of Jameson Hunter's books: Kulo Luna