CNN Cable News Network, commonly referred to by its initialism CNN, is a major news cable television network founded in 1980 by Ted Turner. The network is now owned by Time Warner; the news network is a division of the Turner Broadcasting System. CNN introduced the idea of 24-hour television news coverage, celebrating its 25th anniversary on June 1, 2005.


In terms of cumulative (Cume) Nielsen ratings or "unique viewers", CNN rates as America's number one cable news source. While the news network has numerous affiliates, CNN primarily broadcasts from its headquarters at the CNN Center in Atlanta, the Time Warner Center in New York City, and studios in Washington, DC. As of December 2004, the network is available in 88.2 million U.S. households and more than 890,000 American hotel rooms. The U.S version of their broadcast is also shown in Canada. Globally, CNN airs through CNN International and has combined branded networks and services that are available to more than 1.5 billion people in over 212 countries and territories.


History

The Cable News Network was launched at 5:00 p.m. EST on June 1, 1980. After an introduction by Ted Turner, the husband and wife team of David Walker and Lois Hart anchored the first newscast.[4] Since its debut, CNN has expanded its reach to a number of cable and satellite television networks, several web sites, specialized closed-circuit networks (such as CNN Airport Network), and two radio networks. The network has 36 bureaus (10 domestic, 26 international), more than 900 affiliated local stations, and several regional and foreign-language networks around the world. The network's success made a bona-fide mogul of founder Ted Turner and set the stage for the Time Warner conglomerate's eventual acquisition of Turner Broadcasting.

Despite its domestic standing, CNN remains a distant second in international news coverage, reaching just over half of the audience of the older BBC News. Unlike the BBC's network of reporters and bureaus, CNN International makes extensive use of affiliated reporters that are local to, and often directly affected by, the events they are reporting. The effect is a more immediate, less detached style of on-the-ground coverage. This has done little to stem criticism, largely from Middle Eastern nations, that CNN International reports news from a pro-American perspective. This is a marked contrast to domestic criticisms that often portray CNN as having a "liberal" or "anti-American" bias.

A companion network, Headline News (originally called CNN2) was launched in 1982 and featured a continuous 24-hour cycle of 30-minute news broadcasts. Headline News broke from its original format in 2006 with the addition of Headline Prime. Current programs feature confrontational personalities like radio talk-show host Glenn Beck and former Fulton County, Georgia prosecutor Nancy Grace.

CNN HD was launched September 1, 2007, and was first nationally distributed by DirecTV on September 26, 2007.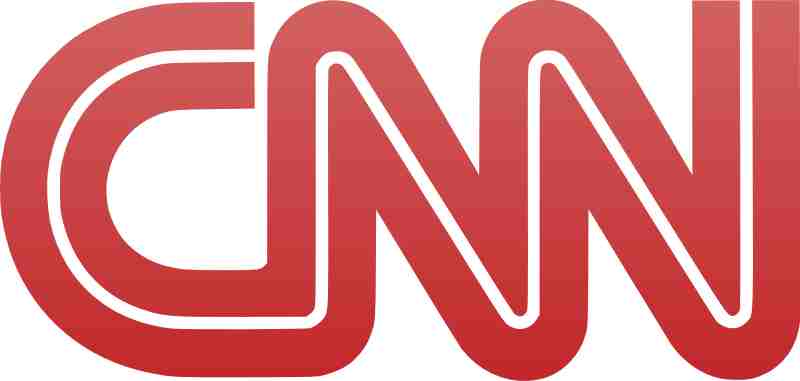 The Gulf War

The first Persian Gulf War in 1991 was a watershed event for CNN that catapulted the network past the "big three" American networks for the first time in its history, largely due to an unprecedented, historical scoop: CNN was the only news outlet with the ability to communicate outside Iraq during the initial hours of the American bombing campaign, with live reports from the al-Rashid Hotel in Baghdad by reporters Bernard Shaw, John Holliman, and Peter Arnett.

The Gulf War experience brought CNN some much sought-after legitimacy and made household names of previously obscure (and infamously low-paid) reporters. Many of these reporters now comprise CNN's "old guard." Bernard Shaw became CNN's chief anchor until his retirement in 2001. Others include then-Pentagon correspondent Wolf Blitzer (now host of The Situation Room and Late Edition with Wolf Blitzer) and international correspondent Christiane Amanpour. Amanpour's presence in Iraq was caricatured by actress Nora Dunn as the ruthless reporter "Adriana Cruz" in the film Three Kings (1999). Time Warner later produced a television movie, Live from Baghdad, about the network's coverage of the first Gulf War, which aired on HBO.


The CNN effect

Coverage of the first Gulf War and other crises of the early 1990s (particularly the infamous "Black Hawk Down" Battle of Mogadishu) led officials at the Pentagon to coin the term "the CNN effect" to describe the perceived impact of real time, 24-hour news coverage on the decision-making processes of the American government.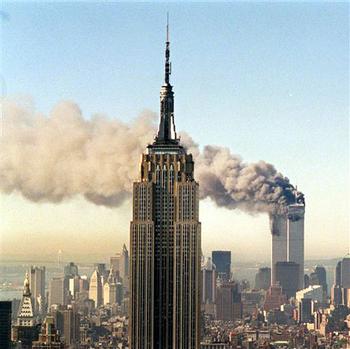 9/11

CNN claims to be the first network to have broken news of the September 11 attacks. Anchor Carol Lin was on the air to deliver the first public report of the event. She broke into a commercial at 8:49 a.m. ET and said:

This just in. You are looking at obviously a very disturbing live shot there. That is the World Trade Center, and we have unconfirmed reports this morning that a plane has crashed into one of the towers of the World Trade Center. CNN Center right now is just beginning to work on this story, obviously calling our sources and trying to figure out exactly what happened, but clearly something relatively devastating happening this morning there on the south end of the island of Manhattan. That is once again, a picture of one of the towers of the World Trade Center.

Sean Murtagh, CNN vice-president for finance & administration, was the first network employee on the air in New York.


Experiments

CNN launched two specialty news channels for the American market which would later close amid competitive pressure: CNNSI shut down in 2002, and CNNfn shut down after nine years on the air in December 2004. CNN and Sports Illustrated's partnership continues today online at CNNSI.com. CNNfn's former website now redirects to money.cnn.com, a product of CNN's strategic partnership with Money Magazine.


Online

CNN debuted its news website CNN.com (then known as as CNN Interactive) on August 30, 1995. Initially an experiment, interest in CNN.com grew steadily over its first decade and today CNN.com is now one of the most popular news websites in the world. The wide-spread growth of blogs, social media and user-generated content have influenced the site, and blogs in particular have focused CNN's previously scattershot online offerings, most noticeably in the development and launch of CNN Pipeline in late 2005.

CNN Pipeline was the name of a paid subscription service, its corresponding website, and a content delivery client that provided streams of live video from up to four sources (or "pipes"), on-demand access to CNN stories and reports, and optional pop-up "news alerts" to computer users. The installable client was available to users of PCs running Microsoft Windows. There was also a browser-based "web client" that did not require installation. The service was discontinued in July of 2007 and replaced with a very similar but free web based live video service.

The now-defunct topical news-program Judy Woodruff's Inside Politics was the first CNN program to feature a round-up of blogs in 2004. Blog coverage was expanded when Inside Politics was folded into the The Situation Room. In 2006, CNN launched CNN Exchange and CNN iReport, initiatives designed to further introduce and centralize the impact of everything from blogging to citizen journalism within the CNN brand. CNN iReport which features user-submitted photos and video, has achieved considerable traction, with increasingly professional-looking reports filed by amateur journalists, many still in high school or college. The iReport gained more prominence when observers of the Virginia Tech Shootings sent-in first hand photos of what was going during the shootings.

CNN continues to expand its online platform and now offers several RSS feeds and podcasts.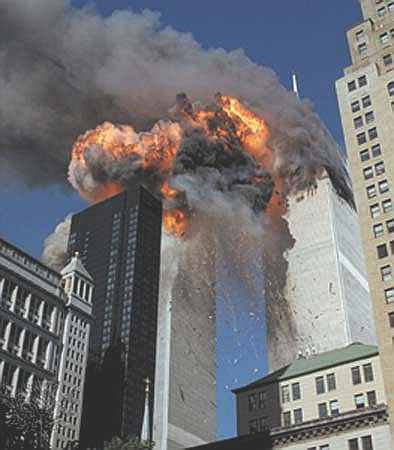 CNN in popular culture

CNN has been parodied many times. Many movies outside of the Turner Broadcasting Network also mention CNN in their storylines. In the movie Mr Bones appears a news network with the name "CCN", its logo being in the same font as CNN's. In the video game Desert Strike, CNN is parodied by calling its in-game news station EANN, with the EA standing for the video game company's name, Electronic Arts. The movie Batman Forever shows a newscast on "GNN" (presumably standing for Gotham News Network) The Logo is very similair to the "CNN" logo. Other parodies, or references include Command & Conquer: Generals – Zero Hour's American campaign, featuring updates on missions with a correspondent from BNN, the rapper Eminem included a similar alteration in his song Without Me, where, dressed up as Osama Bin Laden he was reported on by ENN, obviously due to his name being Eminem. Some fictional television shows also use a parody of CNN known as ZNN.

CNN's most famous station ID is a five-second musical jingle with James Earl Jones' simple but classic line, "This is CNN." Jones' voice can still be heard today in updated station IDs. The line has also been referenced in other programming, including The Simpsons.


Current shows

American Morning - The network's morning news program. Hosted by Kiran Chetry and John Roberts.

CNN Newsroom - A daily look at what's making news, airing live from Atlanta. Anchored by Heidi Collins and Tony Harris (Weekday Mornings); Kyra Phillips and Don Lemon (Weekday Afternoons); Betty Nguyen and T. J. Holmes (Weekend Mornings), Fredricka Whitfield (Weekend Afternoons); and Rick Sanchez (Weekend Evenings). Weekend anchors also act as weekday substitutes if need be.

Your World Today - A CNN International program covering international news in-depth.
The Situation Room - A fast-paced look at the day's top stories, focusing on politics and homeland security. Anchored by Wolf Blitzer.

Lou Dobbs Tonight - A nightly news and discussion program; evolved from Moneyline, a nightly business newscast.

Out in the Open - The newest nightly program hosted by Rick Sanchez.
Larry King Live - A nightly talk program, hosted by Larry King
Anderson Cooper 360° - A fast-paced, nightly news program with former ABC News reporter Anderson Cooper.

Reliable Sources - A weekly talk program focusing on a critical look at the media. Washington Post media critic Howard Kurtz hosts and talks with a panel of guests about how well the media covered the week's stories. Guests usually include print, television, and Internet journalists.

Late Edition with Wolf Blitzer - CNN's political talk show, similar to CBS' Face the Nation or NBC's Meet the Press.

House Call - A medically oriented program, hosted by Dr. Sanjay Gupta.
This Week at War - An inside look at the week's developments in the war on terror from CNN correspondents. Hosted by Tom Foreman.

CNN Saturday Morning/CNN Sunday Morning - The network's weekend morning news program. Anchored by Betty Nguyen and T. J. Holmes.

CNN Special Investigations Unit - Formerly known as "CNN Presents," "CNN:SIU" is a long-form investigative series that features CNN correspondents delivering in-depth, hour-long feature reports on current events and other news worthy topics.

CNN Presents - A program that features multi-hour event productions, such as Anderson Cooper's "Planet in Peril" or Christiane Amanpours' "God's Warriors".

Open House - A personal finance show with a focus on the housing market, hosted by Gerri Willis


Weekday Schedule

6:00 AM 9:00 AM 12:00 AM 1:00 PM 4:00 PM 7:00 PM 8:00 PM 9:00 PM 10:00 PM 11:00 PM

MON - FRI American Morning CNN Newsroom Your World Today CNN Newsroom The Situation Room Lou Dobbs Tonight Out In The Open Larry King Live Anderson Cooper 360 Anderson Cooper 360


Former shows

Please help improve this article or section by expanding it.
Further information might be found on the talk page or at requests for expansion. (February 2007)

Both Sides with Jesse Jackson - A political talk show, hosted by civil rights leader and two-time presidential candidate Jesse Jackson, that aired Sundays. The show ran from 1992 to 2000.

The Capital Gang - One of cable news' longest running programs, focusing on political news. Original panelists included Pat Buchanan, Al Hunt, Mark Shields, and Robert Novak. When Buchanan left the network to run for president, Margaret Carlson and then Kate O'Beirne became regular panelists. The Capital Gang aired Saturday nights at 7 p.m. ET from 1988 to 2005.

Crossfire - A political debate program, consisting of views from left-wing and right-wing ideologies, that aired during prime time and daytime until mid-2005. Originally hosted by Tom Braden and Pat Buchanan, other former hosts included Robert Novak, Michael Kinsley, Tucker Carlson, James Carville, Paul Begala, Geraldine Ferraro, Bay Buchanan, and Donna Brazile. Crossfire was discontinued in 2005, with Klein denouncing the show as "just two men screaming at each other."

Evans and Novak - Saturday night political discussion program with Rowland Evans and Robert Novak. The name changed to Evans, Novak, Hunt and Shields in 1998 when Al Hunt and Mark Shields became permanent panelists. When Evans left the show in 2001, the name changed to Novak, Hunt, and Shields for its final year on CNN.

Next@CNN - A scientific and technology oriented program hosted by Daniel Sieberg. Aired on weekends. Despite its cancellation on CNN in the U.S., the show continues to air new episodes on CNN International.

Inside Politics - A political program that aired from 3:30–5 p.m. ET weekdays. Replaced by The Situation Room in 2005.

Wolf Blitzer Reports - A daily look at the day's stories that aired live from Washington at 5 p.m. ET. Replaced by The Situation Room in 2005.

NewsNight With Aaron Brown - A hard-news program anchored by Aaron Brown which took an in-depth look at the main U.S. and international stories of the day. Was axed from CNN's schedule on November 5, 2005, leading to Brown's immediate resignation from the network.
CNN Daybreak - A first look at the day's stories that aired live from New York at 5 a.m. ET.

CNN Sports Sunday - The first program on CNN. June 1, 1980. Co-anchored by Bob Kurtz and Nick Charles.

Connie Chung Tonight -- Hosted by Connie Chung. Cancelled in March 2003.

Freeman Reports - one of the original programs from 1980. Host Sonja Freeman interviewed guests and took live telephone call-ins regarding current news events and other topics of interest. For a brief period the program featured a live audience in Atlanta. Freeman's former time slot is now occupied by Larry King.

People Now - another original program. Host Lee Leonard interviewed celebrities and discussed entertainment news in a one hour program live from the CNN Los Angeles bureau. Leonard was replaced by Mike Douglas, who himself was replaced by Bill Tush in December 1982.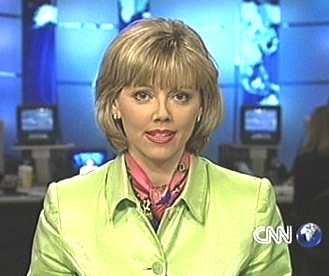 News A to Z directory, please click on the links below to find your favourite news or to contact the media to tell your story:
LINKS and REFERENCE
Media resources Longsands College - [1]

History of the BBC - key dates page 4 BBC Heritage 1960s

History of the BBC - key dates page 5 BBC Heritage 1960s

Early Satellite Broadcasts 1960s & 70s, British TV History

1968 - A new field store converter for Mexico City Olympic Games 1960s Milestones, BBC Research Department

1970 - Digital line-store standards converter work commences 1970s Milestones, BBC Research Department

About BBC News Timeline of events - 1970s, BBC News

History of the BBC - key dates page 4 BBC Heritage 1970s

BAFTA 1982 - page 12 British Academy of Film and Television Arts - [2]

BAFTA 1982 - page 10 British Academy of Film and Television Arts

The worst reported war since the Crimean - Julian Barnes 25 February 2002, Guardian Unlimited

Media & War - The Falklands Conflict Imperial War Museum

BAFTA 1982 - page 2 British Academy of Film and Television Arts

About BBC News Timeline of events - 1980s, BBC News

The BBC's Editorial Values www.bbc.co.uk/

Davis, Douglas. "Hatred in the air: the BBC, Israel and Antisemitism" in Iganski, Paul & Kosmin, Barry. (eds) A New Anti-Semitism? Debating Judeophobia in 21st century Britain. Profile Books, 2003, p. 130.

hImpartiality Review: Israeli-Palestinian Conflict- BBC Governors].

BBC's coverage of Israeli-Palestinian conflict 'misleading' - Israel and the Middle East - Guardian Unlimited.

BBC World dropped for al-Jazeera English in Israel - Israel and the Middle East - Guardian Unlimited.

BBC Urdo taken off Pakistan radio - BBC News: 15 November 2005

Allen, John. The BBC News Styleguide (PDF)
WE ACCEPT NO RESPONSIBILITY FOR THE ACCURACY OF ANY FEATURED LINKS