GUARDIAN 23 SEPT 2013 - PROFITS FROM ROYAL BABY
The parent company of the Press Association reported a rise in operating profits of a quarter to £9.8m last year, but warned of the rising threat of a new wave of digital news and content rivals.

The PA Group, which owns the UK news agency, reported a 6% fall in total turnover to £99.4m. However, the company said that after stripping out some of its joint-venture activity – the group sold its 50% stake in Canada Newswire to partner UBM in 2012 – like-for-like revenues were up from £90m.

Pre-tax profits were £12m, down on 2012's £38.5m which was boosted by more than £26m from the CNW stake sale. The core Press Association business saw revenues drop slightly, from £62.7m to £60.5m, with profits up from £3.3m to £5m.

Clive Marshall, chief executive of PA Group, admitted the business is being squeezed by an explosion of digital news sources and outlets. Adjusted operating profits at PA actually fell by 6% and the pre-tax profit figure of £5m was boosted by a non-cash element of interest credits relating to its pension fund.

"2013 proved to be another challenging year for the media industry," he said. "We are acutely aware that our business will need to continually adapt to reduce our dependence on traditional media by developing a new range of services that will enable us to fully capitalise on the huge demand for compelling, quality multi-media content."

Nevertheless Marshall said that PA benefitted from a range of big media stories, including the death of Lady Thatcher, birth of Prince George, and killing of soldier Lee Rigby in Woolwich, London.

"The biggest story of 2013 was the royal baby," said Marshall. "We ran thousands of words and hundreds of pictures on the wire. On video, we streamed live pictures from outside the hospital and they were watched more than 5m times. It is a good example of how we have evolved our services to make the most of every opportunity."

Marshall took home a total remuneration package of £690,000, down on the £984,000 in 2012. Staff wages, salaries and pension costs rose from £50m to £53m as employee numbers grew slightly to 1,239.

The biggest corporate move made by PA Group last year was the sale of weather forecasting business MeteoGroup, a hugely successful investment, for £158.5m to General Atlantic. As a result, PA Group said it will record an exceptional profit on the sale of almost £128m in its 2014 results, which will be published next year.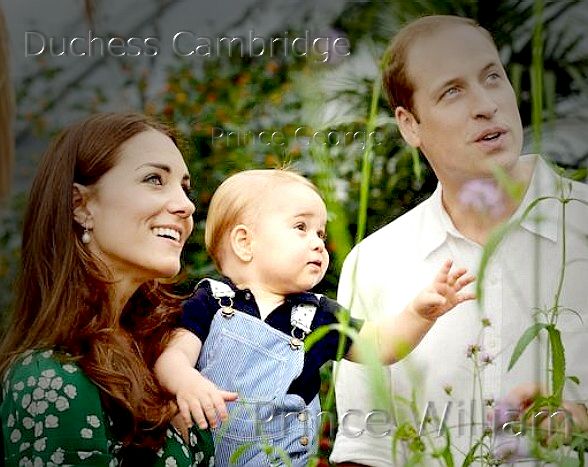 Big bucks for the Press Association, or a wonderful event for the Royal Family. Press Association chief Clive Marshall is quoted as saying that the birth of Prince George was the agency's biggest story of 2013.
GENERAL
The Press Association (PA) is a multimedia news agency operating in the United Kingdom and Ireland.

PA is part of PA Group Limited, a private company with 27 shareholders, most of whom are national and regional newspaper publishers. The biggest shareholders are Associated Newspaper Holdings Limited, News International plc, Trinity Mirror plc and United Business Media plc. The group also encompasses Globelynx, which provides TV-ready remotely monitored camera systems for corporate clients to connect with TV news broadcasters in the UK and worldwide; TNR, a specialist communications consultancy; and Sticky Content, the UK's leading digital copywriting and content strategy agency.

PA delivers a continuous feed of content via a national newswire, including text, images, video and data into newsrooms around the country. This ranges from international sports data and entertainment guides, to TV listings and archived images.

For instance, PA Images has more than 12 million photographs available online and around 10 million in physical archives dating back 150 years.

PA has continually evolved to provide businesses, brands and public sector organisations with multimedia content. PA's products and services span across sports data APIs, hosted live blogs, social media content, media training, page production services and TV listings.

PA's customers are varied, consisting of non-media customers, business brands, commercial companies, Government and not-for-profit organisations.


HISTORY

The Press Association was founded in 1868 by a group of provincial newspaper proprietors to provide a London-based service of news-collecting and reporting from around the United Kingdom.

The news agency's founders sought to produce a more accurate and reliable alternative to the monopoly service of the telegraph companies. A committee appointed to make arrangements for the formation of the organisation said: "The Press Association is formed on the principle of co-operation and can never be worked for individual profit, or become exclusive in its character".

The Press Association launched the Ananova news website in 2000. Ananova was then sold to Orange.

In December 2013, PA Group sold its weather business MeteoGroup, Europe's largest private sector weather company, to global growth investment firm General Atlantic.

A full history of the Press Association was written by Chris Moncrieff, CBE, the former Political Editor of the Press Association in 2001 called "Living on a Deadline."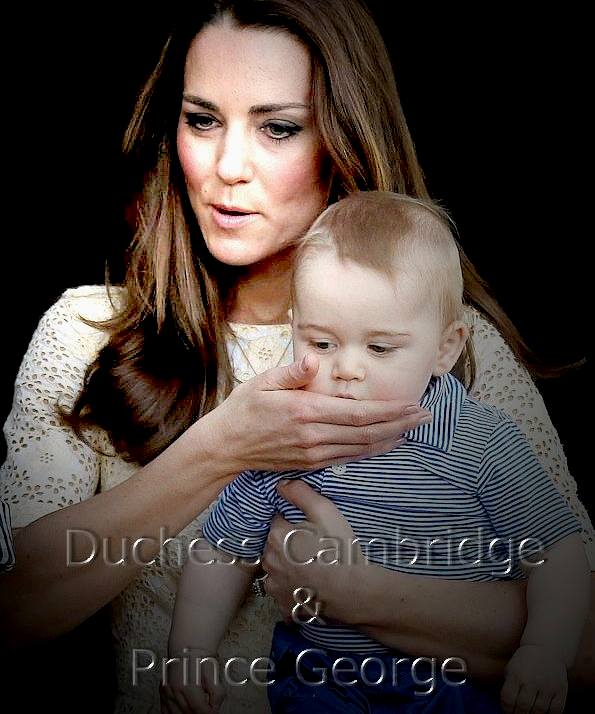 Since returning to her royal duties, Kate has nailed her public appearances in the style stakes. We've seen shorter hemlines, lower necklines and the nude midi heels are gone. According to a Vanity Fair report, the Duchess has enlisted her personal assistant, 27-year-old Natasha Archer, as her new stylist.

Natasha Archer, known as "Tash" at Kensington Palace, is now a key part of Kate's team and has been helping Kate select trendier choices. "Initially Kate was a reluctant fashion icon, but now she enjoys it. Tash helps source some of the clothes. She shops a lot for Kate online, and calls in hundreds of dresses for Kate to try on," a source said. "She has persuaded Kate to take some more risks. The hemlines are shorter and Kate's really pushing the boat out in the fashion stakes."
PRESS ASSOCIATION AGENCY

PA's service supplies news, sport, entertainment and images stories, delivered in multi-format for various print and digital platforms.

PA provides a stream of content on wires, delivers packages for use online, or designs and delivers ready-to-publish pages for use in print. This media content now includes video and interactive graphics.

• PA news reporters file stories every day, from breaking news to show business and human interest stories.

• In sport, PA reports on the major events around the world including tennis, golf, rugby, horseracing and key football tournaments.

• PA's entertainment journalists gather celebrity coverage, star interviews and independent reviews.

• PA Images provide photographic content for the news, sport and entertainment genres from around the world. Images are multi-format and available for multiple platforms, e.g. tablet, smartphone.


BOARD OF DIRECTORS
Murdoch MacLennan (Chairman, PA Group)
Clive Marshall (Chief Executive, PA Group)
Tony Watson (Managing Director, Press Association)
Andrew Dowsett, (Chief Operating Officer, PA Group)
Simon Fox (Chief Executive, Trinity Mirror)
Kevin Beatty (Chief Executive, A&N Media)
Mike Darcey (Chief Executive, News UK)
Adrian Jeakings (Chief Executive, Archant)


SHAREHOLDERS
The Telegraph Group
News A to Z directory, please click on the links below to find your favourite news or to contact the media to tell your story:
Send a press release: Sending a release to PA PR Services
Contact The Press Association news desk on: T: +44 (0) 20 7963 7000 E: information@pa.press.net

To send a potential news story for consideration by PA editors, e-mail copy@pa.press.net.
Please note that all attachments will be ripped out as these e-mails are directed into PA's news system. Any press release copy needs to be copied and pasted into the e-mail itself. Content sent to copy@pa.press.net will be considered by the newsdesk and may be passed to a reporter to be followed up.
PA LINKS
http://www.theguardian.com/media/2014/sep/23/press-association-profits-pa-group-digital
http://www.theguardian.com/media/press-association
https://twitter.com/pressassoc
http://www.pa-mediapoint.press.net/login.jsp;jsessionid=670B8CDBEC8A8423F57CE65CCA8ED5BB
https://www.youtube.com/user/pressassociation
http://en.wikipedia.org/wiki/Press_Association
http://www.pressassociation.com/Contact/
http://www.pressassociation.com/Aboutus/OurOffices/
https://www.paybcwonline.com/
http://www.bcwgroup.com/
http://www.pressassociation.com/Aboutus/
PA does, however, distribute full-text press releases directly to newsrooms on their PA Mediapoint service. To include a press release on this service, please contact PA's partners direct :
PR Newswire
Business Wire
Medialink
na europe
The Press Association HQ 292 Vauxhall Bridge Road, London, SW1V 1AE
More information is available on this site, or by contacting Martin Huckett: T: +44 (0) 20 7963 7849 E:mailto: info@pressassociation.com
PA OFFICES
Headquarters

Tel: +44 (0)20 7963 7000
Fax: +44 (0)20 7963 7090

Press Association
292 Vauxhall Bridge Road
London
SW1V
United Kingdom

Howden

Tel: +44 (0)20 7963 7000
Fax: +44 (0)870 120 3201

Press Association
Bridgegate
Howden
East Yorkshire
DN14 7AE
United Kingdom

Nottingham

Tel: +44 (0115 844 7447
Fax: +44 (0)115 844 7448

Press Association Images
Pearl House
Friar Lane
Nottingham
NG1 6BT
United Kingdom

Glasgow

Tel: +44 (0)20 7963 7000
Fax: +44 (0)870 830 6726

Press Association Scotland
1 Central Quay
Glasgow
G3 8DA
United Kingdom

Edinburgh

Tel: 0870 124 4188
Fax: 0870 830 6726

Press Association Edinburgh
Media Tower
Scottish Parliament
Holyrood
Edinburgh
EH99 1SP


Belfast

Tel: +44 (0)20 7963 7000
Fax: +44 (0)28 9043 9246

Press Association Ireland
Scottish Provident Building
7 Donegall Square
West Belfast
BT1 6JH


Westminster

Tel: 020 7219 5287
Fax: 020 7799 1026

Press Association - Westminster
Press Gallery
House of Commons
Westminster
London
SW1A 0AA
United Kingdom

Bristol

Tel: +44 (0)20 7963 7000
Fax: +44 (0)117 934 3642

Press Association
1 Temple Way Bristol
BS2 0BY
United Kingdom

Newcastle

Tel: +44 (0)191 230 2988
Fax: +44 (0)191 230 2960

Press Association Training
Groat Market
Newcastle-Upon-Tyne
NE1 1ED
United Kingdom
PA CONTACTS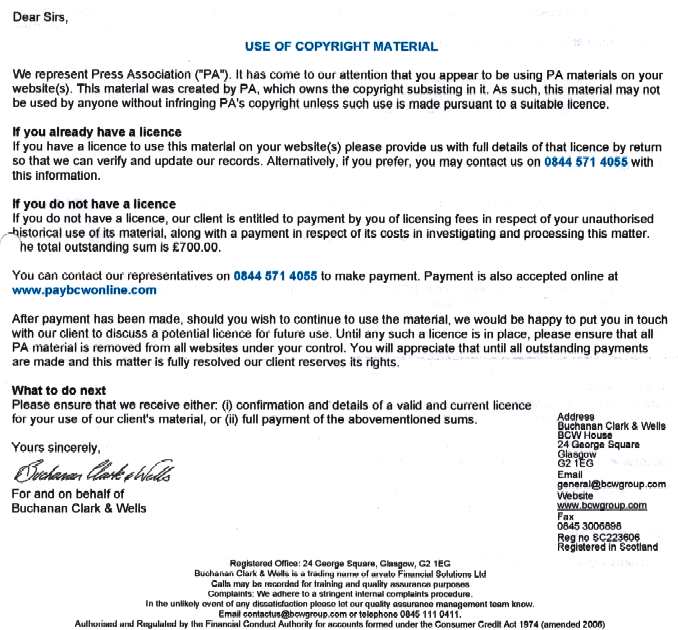 ON COPYRIGHT & CHARGES
Where copyright is claimed by solicitors for the PA, as per the above letter - they do not advise where there is a review of media published articles with comment as to the coverage, that such use is a fair and permitted use as provided by Sections 29, 30 and 31 of the Copyright, Designs and Patents Act 1988 as may have been amended.
Also note, that where photographs have been modified to enhance their qualities, that a fresh copyright is created. In the case of many PA pictures, they are not in any case of merchantable quality, thus a charge for use is likely to be an over-charge, rather than a legitimate fee for a commercial grade picture - for which in the case of the above letter, they appear to be trying to charge. Note also, that no details of the pictures concerned are given. How then is any recipient of such a letter to be able to identify if there is cause, such as to consider making payment. You may thus recognize this type of communication as a bit of a try on - and possibly a breach of the code of conduct of solicitors, or other ethical standards agencies such as the Financial Services Authority (FSA), although there are now two bodies that have taken over the FSA's role: The Financial Conduct Authority (FCA) and The Financial Ombudsman Service.
Section 57 (a) or (b) of the Copyright, Designs and Patents Act 1988, sets out time limitations and the need to be able to identify the identity of the author of photographs and pictures. This is particularly important with the advent of the internet, where hundreds or even thousands of websites may use the same or similar photographs, each one modified - so creating a fresh copyright. Who then is the author? Of course it is virtually impossible to be sure - and poor quality thumbnails and the like, for sure do not qualify as original art, merely an indication of where the original art may be located - hence a legitimate acknowledgment of the authors, and nothing more.
At Max Energy, we never refuse permission to reproduce our works where use is for genuine review, educational, study, or for non-profit making events, such as by legitimate charities. We would though encourage suitable acknowledgement in accepting a/third party rights under Articles 9 and 10 of the European Convention of Human Rights.
Use of our registered trademarks is another matter entirely and will always require a License, even if used by a charity, but for non-profit making concerns, we generally grant a free License. You should though apply to Max Energy Ltd if you would like to use any of the marks advertised on this website as trade marks, such as not to break the law and potentially commit a criminal offence. if in doubt please contact us. Unlike the PA's solicitors, we will not seek to levy a charge for investigating and processing applications for temporary free licenses.
BCW GROUP
You will find dozens of forums online about this debt collection agency and the methods they use.
CURRENT AFFAIRS:
EQUINOX | CUTTING EDGE | FILE ON FOUR | MAN ALIVE | NEWSNIGHT | NEWSWATCH | PANORAMA
QUESTION TIME | THE MONEY PROGRAMME | THIS WEEK
WE ACCEPT NO RESPONSIBILITY FOR THE ACCURACY OF ANY FEATURED LINKS