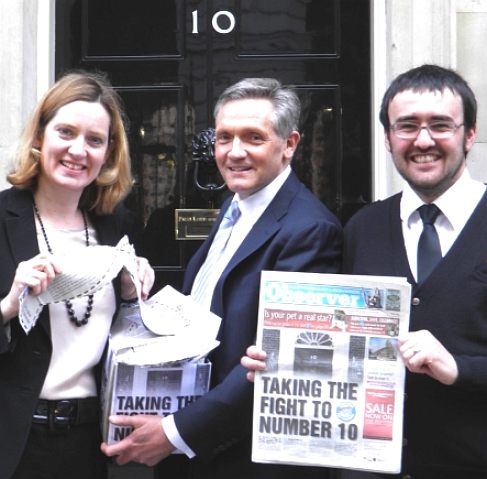 Beckett Group Newspapers editor, Keith Ridley petitioning the Prime Minister over fishing rights
Beckett Group breach Court Order
It was revealed last week (6 Feb 08) that the Beckett Newspaper Group breached a Court Order preventing publication and so perverting the course of justice. This information has been in the public domain for over 13 years, hence is something of an admission. The problem with local media is they are in the pockets of Sussex police and councils like Wealden. They will not rock the boat for fear of being sacked, or otherwise being black balled.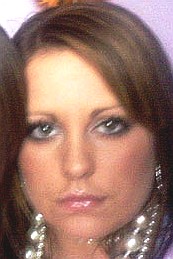 Jenna Parry, 17th Suicide victim Bridgend
Readers will know the Government, after consideration of Lord Goldsmith, are considering moves to protect the identity of those accused of sexual offences, much the same as their accusers. This is because of the rise of innocent men being convicted by Juries, and only after serving considerable time in prison, is new evidence found to render guilty verdicts unsafe.
This could leave news hounds eager for material to print, out in the cold. However, the moral implications are clear. Allegations of a sexual nature ruin lives. See the links below to sample cases in 2007, where publication and subsequent scandal have ruined lives. The accusers inevitably get away scot-free. The newspaper hounds and the editors that helped ruin lives, on occasion even sway public opinion to deliver an incorrect verdict, also find themselves in the clear.
These are some of the examples of women falsely accusing men who were innocent. What is wrong with our legal system?
FACT: Girls making allegations are coached. YES, this is true, they are instructed how to give evidence and cosseted, sometimes isolated via a video link to make it easier for them to appear sweetness and light.
Barristers are loath to question hard, for fear of looking like bullies to a Jury.
PUBLIC COMMENT
Here's what readers have had to say!
This is scandalous. I think that if the members of the jury knew just how slow the appeals process is they would be much less inclined to find people guilty when there is 'reasonable doubt'. In practice it is very difficult when people are found guilty on this kind of case where there is NO evidence; if there is no evidence in the first place then where is the 'fresh evidence' that may be required for an appeal to go ahead going to come from? These cases only seem to win on appeals when a false accuser admits to lying and that is very rare. Unfortunately as Mr Carrington-Jones has said there could be many innocent people in prison now as a result of convictions on non-evidence. Where will his compensation come from? Will the woman be charged? - Lily, Hull
Compensation is rightly due to this poor chap, but should the public pay the price of the crimes committed by these lying women? Shouldn't they be made to pay, even if it means their being financially ruined for life? And surely it cannot be the case that parole cannot be considered unless and until a prisoner "admits" the crime for which he/she has been found guilty? - Jim, London

What is wrong with British justice system where allegations of sexual assault are concerned? It all these cases it boils down to one girls word against the persons accused. Heaven forbid the accused should lead an unusual lifestyle. A Jury would not understand this!! This could be one failing of the Jury system, they are ordinary men and women. Perhaps justice is more important than to trust to Juries? The statistics speak for themselves.
CURRENT AFFAIRS:
EQUINOX | CUTTING EDGE | FILE ON FOUR | MAN ALIVE | NEWSNIGHT | NEWSWATCH | PANORAMA
QUESTION TIME | THE MONEY PROGRAMME | THIS WEEK
And what of the status quo? Global Warming, Government Corruption, Unaccountability, War and Famine. Is this what you want to hear day in and day out? Would you rather see an international society where everyone is treated fairly and decently?
News A to Z directory, please click on the links below to find your favourite news or to contact the media to tell your story: