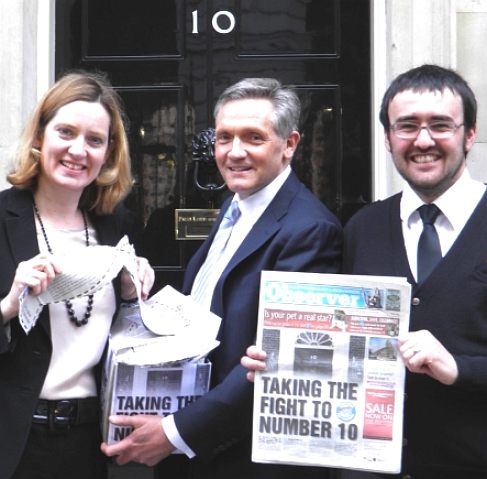 Beckett Group Newspapers editor, Keith Ridley petitioning the Prime Minister over fishing rights. Institutions like the Beckett Group are silently discriminatory. They will never investigate a story that bites the hand that feeds them.
Beckett Group breach Court Order
Beckett Newspaper Group were quite happy to breach a Court Order preventing publication on a blanket basis, in sex cases, where they are protecting corrupt officials in the Sussex Police and Wealden District Council.
It is unclear where this leaves Beckett Newspapers and what action the Police might take to ensure publication of this nature is prevented by over eager Reporters and Editors, who perhaps have an eye on sensationalism to generate headlines to sell newspapers, rather than the damage that could be inflicted on the persons affected. This is the subject of much media attention following the revelation of multiple suicides at Bridgend in Wales, in part attributed by some to the sensationalist newspaper reporting. The latest girl to take her own life by hanging being 16 year old Jenna Parry.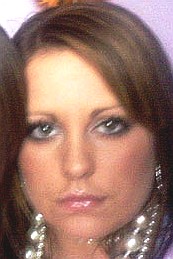 Jenna Parry, 17th Suicide victim Bridgend
Readers will know the Government, after consideration of Lord Goldsmith, are considering moves to protect the identity of those accused of sexual offences, much the same as their accusers. This is because of the rise of innocent men being convicted by Juries, and only after serving considerable time in prison, is new evidence found to render guilty verdicts unsafe.
This could leave news hounds eager for material to print, out in the cold. However, the moral implications are clear. Allegations of a sexual nature ruin lives. See the links below to sample cases in 2007, where publication and subsequent scandal have ruined lives. The accusers inevitably get away scot-free. The newspaper hounds and the editors that helped ruin lives, on occasion even sway public opinion to deliver an incorrect verdict, also find themselves in the clear.
These are some of the examples of women falsely accusing men who were innocent. What is wrong with our legal system?
FACT: Girls making allegations are coached. YES, this is true, they are instructed how to give evidence and cosseted, sometimes isolated via a video link to make it easier for them to appear sweetness and light.
Barristers are loath to question hard, for fear of looking like bullies to a Jury.
And what of the status quo? Global Warming, Government Corruption, Unaccountability, War and Famine. Is this what you want to hear day in and day out? Would you rather see an international society where everyone is treated fairly and decently?
CURRENT AFFAIRS:
EQUINOX | CUTTING EDGE | FILE ON FOUR | MAN ALIVE | NEWSNIGHT | NEWSWATCH | PANORAMA
QUESTION TIME | THE MONEY PROGRAMME | THIS WEEK
---
F.A.C.T. (Falsely Accused Carers and Teachers)
PO Box 3074
Cardiff CF3 3WZ
Tel: 029 2077 7499
E-mail: info@factuk.org
Website: www.factuk.org
Campaigning organisation and support group which provides help and advice to falsely accused and wrongly convicted carers and teachers throughout the UK. The website contains a range of information, leaflets, books and links.
False Allegations Support Organisation (FASO)
Support Organisation for Falsely Accused People (SOFAP)
People Against False Allegations of Abuse (PAFAA)
Unity Injustice - Fighting Family Injustice New site
Families Anti Social Services Inquiry Team (FASSIT)
The Five Per Centers Falsely Accused of Shaken Baby Syndrome
News A to Z directory, please click on the links below to find your favourite news or to contact the media to tell your story:
News A to Z directory, please click on the links below to find your favourite news or to contact the media to tell your story:
WE ACCEPT NO RESPONSIBILITY FOR THE ACCURACY OF ANY FEATURED LINKS