Auto Express was one of Britain's best selling weekly motoring magazines, edited by David Johns. Typical features include News, Road Tests, First Drives, Mail, Product Tests, Long-Term Tests, Used Cars, Prices, Motorsport and Columns. It has been in circulation since 1971.
From 20th June 2007 (issue number is 966) the design of the magazine was changed, not that it matters in the world of online marketing where fewer people enjoy magazines.
Website - Official Site
Motoring correspondents promoting internal combustion engines, such as diesel and petrol, are partly responsible for climate change, as are the politicians who turned a blind eye to global warming. Projects like the electric car below featuring instant energy exchanges, battery or hydrogen should have received better coverage. Hence, the world boiled and continues to bubble, though we now have the Automated and Electric Vehicle Act 2018, robotaxis and robotrucks.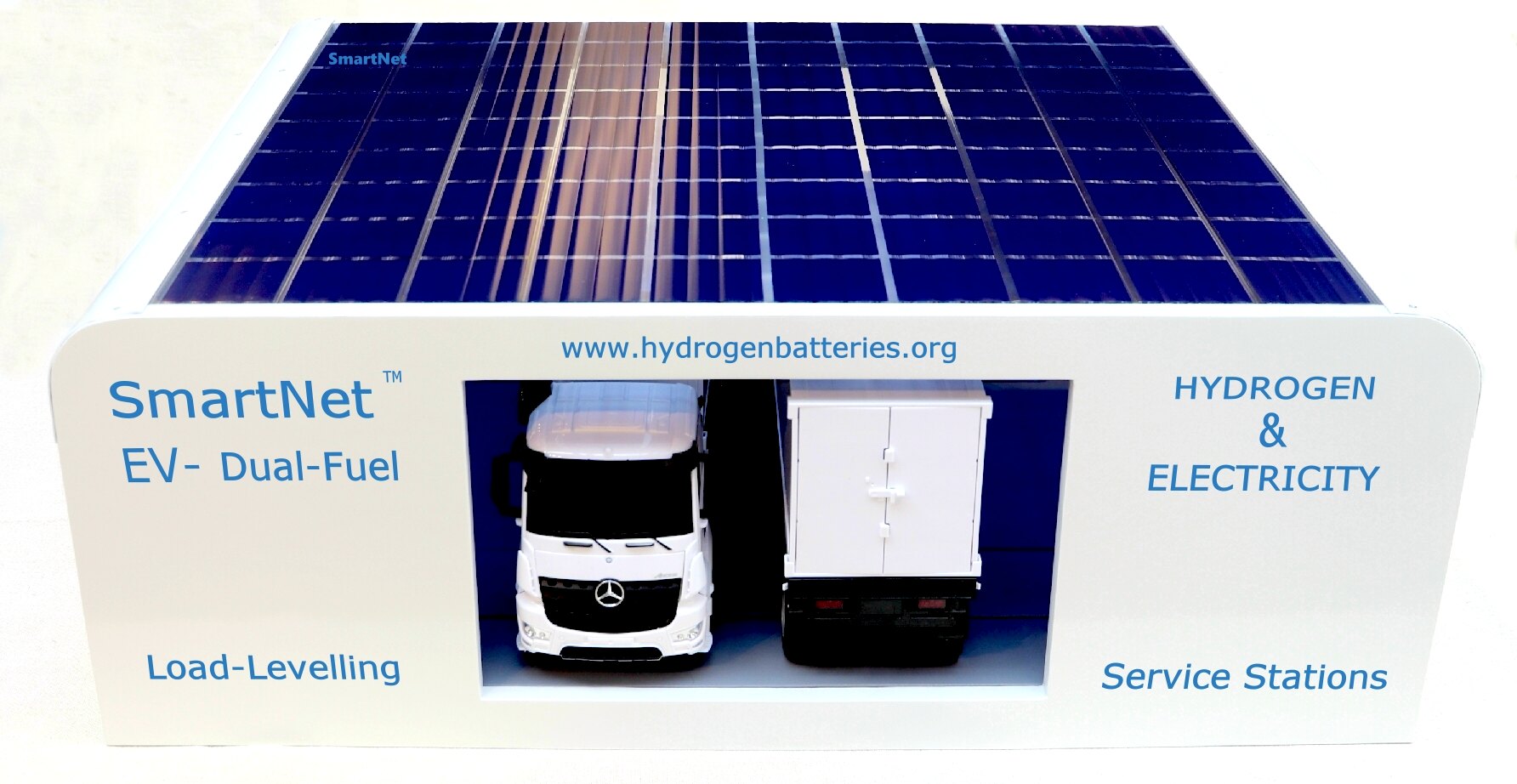 IMAGINE - A service station that can provide electricity, hydrogen and refuel self driving vehicles, especially trucks, where there are no humans around to make things happen.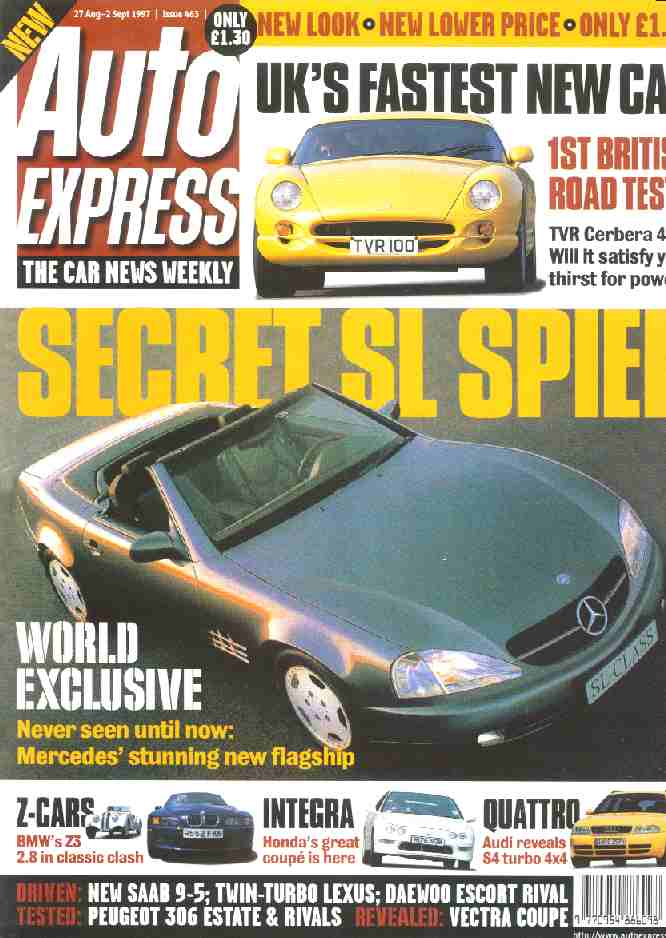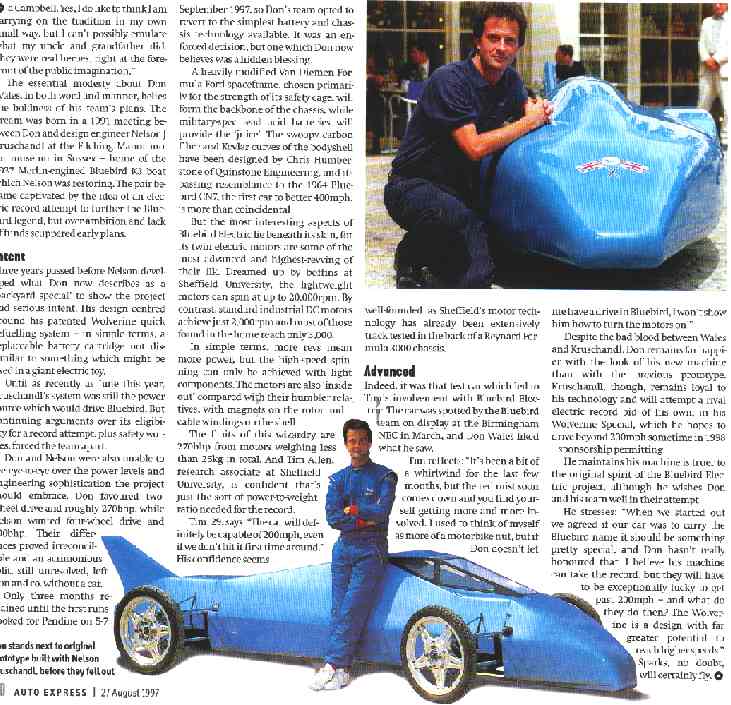 BLUEBIRD - This electric racing car featured in Auto Express in 1997 - This article shows the BE1 and BE2 cars, now highly sought after collectors items. The BE1 achieved 160mph along a freshly constructed, but unopened stretch of road from Polegate to Pevensey (bypass). The idea was to run this vehicle on Pendine Sands for the UK electric land speed record. The main feature of this car was instant refueling by battery cartridges, where the car loaded itself, or could be loaded externally for roadside servicing and at service stations. A very green blue car indeed, and at least 30 years ahead of its time, where a patent for this system was filed in 1991, granted in 1994. Fortunately, there was no disclosure relating to details of the loading system, or the associated management of service facilities. Hence, an improvement patent can follow - but only when the world is ready for it. The Cleaner Ocean Foundation is keen to take up the challenge at the appropriate time.
News A to Z directory, please click on the links below to find your favourite news or to contact the media to tell your story: