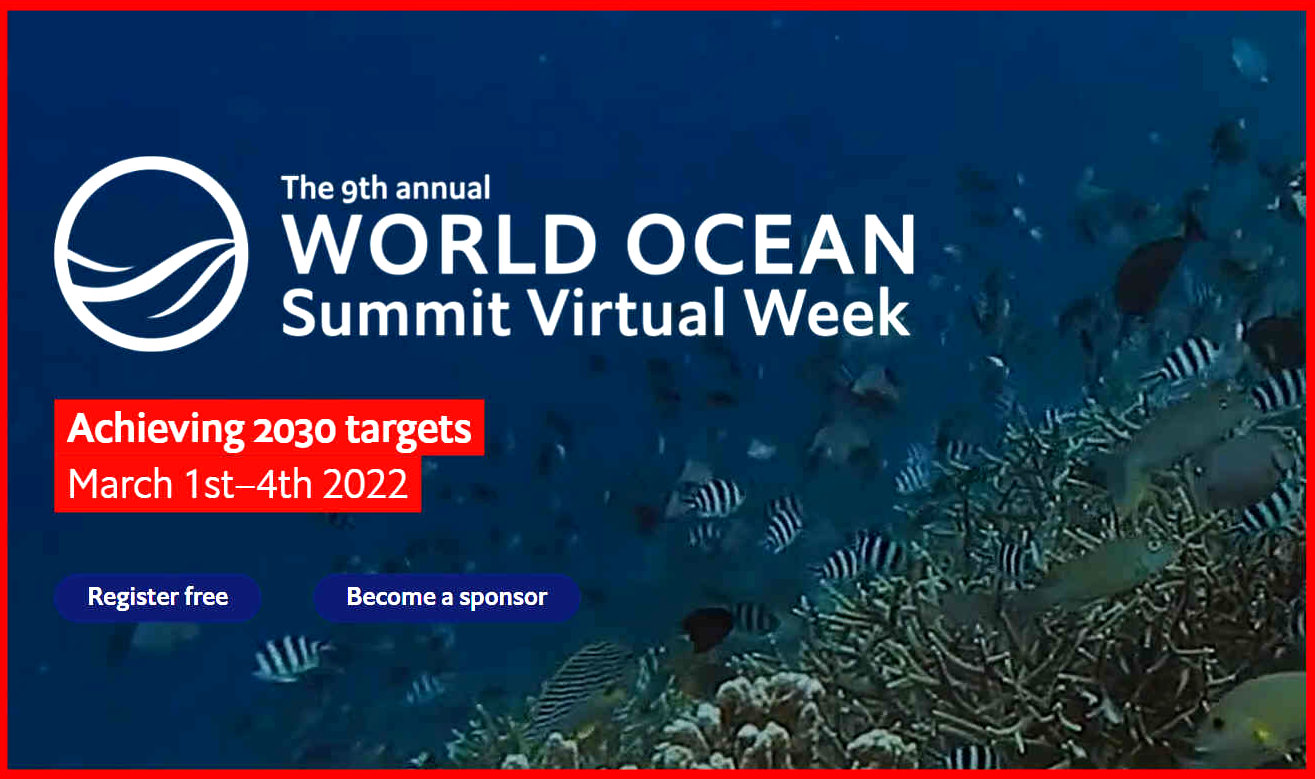 1st - 4th MARCH 2022


The 9th edition of this global event is taking place over four days, and will bring together a very broad cross-section of the ocean community, from businesses to scientists, government, investors, and civil society. It will feature six industry tracks: shipping, fishing, aquaculture, energy, tourism, plastics and chemicals. Keynote speeches are from US Secretary of State, John Kerry and HSH Prince Albert II of Monaco. Other subjects include financing ocean conservation projects (Blue Bonds) seaweed and ocean literacy, or awareness campaigns, and how they work to inspire action at all levels.
ABOUT
The Economist is an English-language weekly news and international affairs publication owned by The Economist Newspaper Ltd. and edited in offices in London. Continuous publication began under founder James Wilson in September 1843.
For historical reasons The Economist refers to itself as a newspaper, but each print edition appears on small glossy paper like a news magazine, and its YouTube channel is called EconomistMagazine. In 2006, its average weekly circulation was reported to be 1.5 million, about half of which were sold in the United States.
World politics | The World 2012 | US Elections 2012 | Multimedia | Britain

The Economist claims that it "is not a chronicle of economics." Rather, it aims "to take part in a severe contest between intelligence, which presses forward, and an unworthy, timid ignorance obstructing our progress." It takes an editorial stance which is supportive of free trade, globalisation, free immigration and some socially liberal causes.
It targets highly educated readers and claims an audience containing many influential executives and policy-makers.

The publication belongs to The Economist Group, half of which is owned by the Financial Times, a subsidiary of Pearson PLC. A group of independent shareholders, including many members of the staff and the Rothschild banking family of England, owns the rest.
A board of trustees formally appoints the editor, who cannot be removed without its permission. In addition, about two thirds of the 75 staff journalists are based in London, despite the global emphasis.

News A to Z directory, please click on the links below to find your favourite news or to contact the media to tell your story:
EQUINOX | CUTTING EDGE | FILE ON FOUR | MAN ALIVE | NEWSNIGHT | NEWSWATCH | PANORAMA
QUESTION TIME | THE MONEY PROGRAMME | THIS WEEK
Kulo Luna $billion dollar whale
With the world population starving because of toxic fish from plastic in the oceans, a whaler kills a small humpback, when her giant friend sinks the whaling ship to avenge the death, but is itself wounded. The whaling cartel put a price on the whale's head, but an adventurer in an advanced solar powered boat races to beat the whalers and save the wounded animal.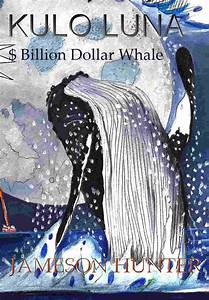 A heartwarming action adventure: Pirate whalers V Conservationists, with an environmental message and a $Billion dollars riding on the winner

, where all parties end up allies.