Private Eye is a fortnightly British satirical magazine-newspaper, edited by Ian Hislop.
The forerunner of Private Eye was a school magazine edited by Richard Ingrams, Willie Rushton, Christopher Booker and Paul Foot in the mid-1950s. They met at Shrewsbury School and after National Service Ingrams and Foot went to the University of Oxford, where they met their future collaborators Peter Usborne, Andrew Osmond, John Wells and Danae Brook, among others.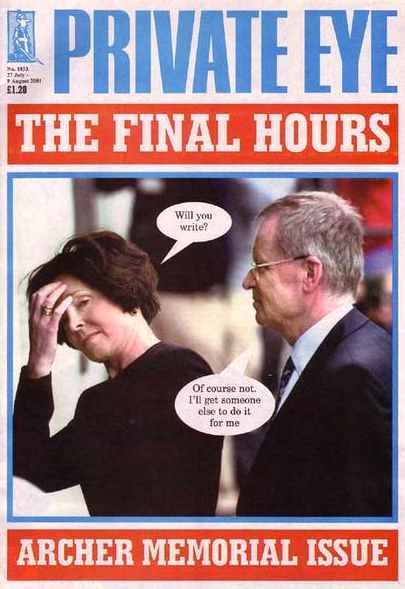 The magazine proper began when Peter Usborne learned of a new printing process, offset lithography, which meant that anybody with a typewriter and Letraset could design a magazine. Although Private Eye was founded amid the British satire boom and the political and social upheavals of the 1960s, at first it was merely a vehicle for silly jokes – an extension of the school magazine and an alternative to other humorous magazines like Punch. However, according to Christopher Booker, its original editor, it simply got "caught up in the rage for satire".
The magazine was initially funded by Usborne and was launched in 1961. It was named when Andrew Osmond looked for ideas in the famous recruiting poster of Lord Kitchener (an image of Kitchener pointing with the caption "Wants You") and, in particular, the pointing finger. After the name "Finger" was rejected, Osmond suggested "Private Eye", in the sense of someone who "fingers" a suspect.
The magazine was initially edited by Christopher Booker and designed by Willie Rushton, who also drew cartoons for it. Its later editor Richard Ingrams was then pursuing a career as an actor, sharing the editorship with Booker on his return around issue 10 and taking over fully only on issue 40.
After the magazine's initial success, more funding was provided by Nicholas Luard and Peter Cook, who ran The Establishment satire club, and Private Eye became a fully professional publication.
In its 21 July 1962 issue, the weekly news magazine Topic reported that a new magazine, Scene, was about to be launched "by the young men who have had a considerable success with Private Eye".
Other people essential to the development of the magazine were Auberon Waugh, Claud Cockburn (who had run a pre-war scandal sheet, The Week), Barry Fantoni, Gerald Scarfe, Tony Rushton, Patrick Marnham and Candida Betjeman. Christopher Logue was another long-time contributor, providing a fortnightly column of "True Stories" featuring cuttings from the national press. The gossip columnist Nigel Dempster wrote extensively for the magazine before he fell out with the editor and other writers, and Paul Foot wrote on politics, local government and corruption.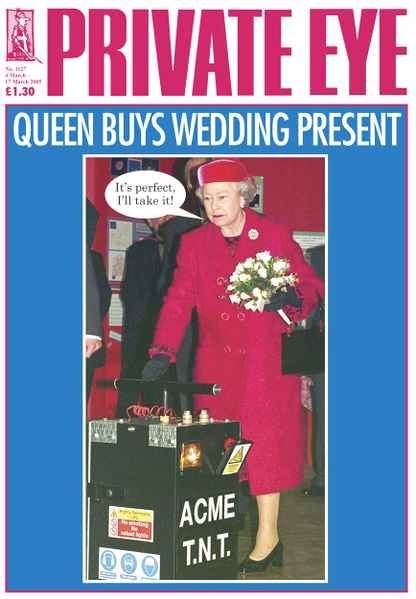 Nature of the magazine
Private Eye is often accused of specialising in scurrilous gossip and scandal about the misdeeds of the powerful and famous, and has been the recipient of numerous libel writs. These include three by the late Sir James Goldsmith and several by Robert Maxwell, one of which resulted in costs and reported damages of £225,000 and attacks on the magazine through the publication of a book, Malice in Wonderland, and a magazine, Not Private Eye by Maxwell. But its defenders point out that it frequently carries news that the mainstream press is frightened to use for fear of legal reprisals, or that is of minority interest. The Eye will often print a story when hard evidence is lacking but there is an overwhelming consensus that the story is true. It is also thought that the Eye avoids breaking stories of politicians' extramarital activities on moral grounds, but it will freely comment on such matters when they are unearthed elsewhere.
Many of the contributors to Private Eye are public figures, or specialists in their field, who write anonymously, often under humorous pseudonyms. Many stories originate from writers for other mainstream publications who cannot get their stories published by their employers. A financial column at the back of the magazine ("In the City", written by Michael Gillard) has contributed to a wide city and business readership as a large number of financial scandals and unethical business practices and personalities were first exposed there.
The magazine is also home to many of Britain's most highly regarded humorous cartoonists, and has published a series of independent one-offs dedicated solely to news reporting of particular current events, such as government inadequacy over the foot and mouth outbreak, or the conviction of Abdel Basset Ali al-Megrahi for the Lockerbie bombing (Lockerbie, the flight from justice, May/June 2001). Another special issue was published in September 2004 to mark the death of long-time staff member Paul Foot.
Alongside jokes, the magazine frequently breaks news stories before any other outlet. It was the first outlet to name the Kray twins as the gang leaders terrorising the London underworld in the 1960s. This only occurred as the then editor Richard Ingrams was on holiday and proprietor Peter Cook standing in for him thought it too good an opportunity to miss.
Editorial & Business
6 Carlisle Street
London
W1D 3BN
UK
Tel: +44 (0)20 7437 4017
Fax: +44 (0)20 7437 0705
Email: strobes@private-eye.co.uk
Subscriptions
Dovetail Services (UK) Limited
800 Guillat Avenue
Kent Science Park
Sittingbourne
ME9 8GU
United Kingdom

Telephone: 0870 750 1714
Telephone: 01795 414 871
Telephone (Overseas): +44 (0) 1795 414 870
Fax: +44 (0)1795 414 555
Email: private-eye@servicehelpline.co.uk
Advertising
Private Eye
Ten Alps Publishing
9 Savoy Street
London
WC2E 7HR
United Kingdom
Telephone:
Advertising Sales Manager
Sangeeta Rawal +44 (0)207 878 2303

Group Sales Manager
David Lancaster +44 (0)20 7878 2316

Semi-Display and Classified Advertising Sales
Robert Angullia +44 (0)20 7878 2313
E-mail: private-eye@tenalpspublishing.com
Fax: +44 (0)20 7379 7118

Company Details and Registered Office Address
Pressdram Limited
(Registered in England No. 708923)

P E Distributions Limited
(Registered in England No. 1313236)

Private Eye Productions Limited
(Registered in England No. 747936)

All 3 companies above have their Registered Office at:
Lynton House
7-12 Tavistock Square,
London,
WC1H 9LT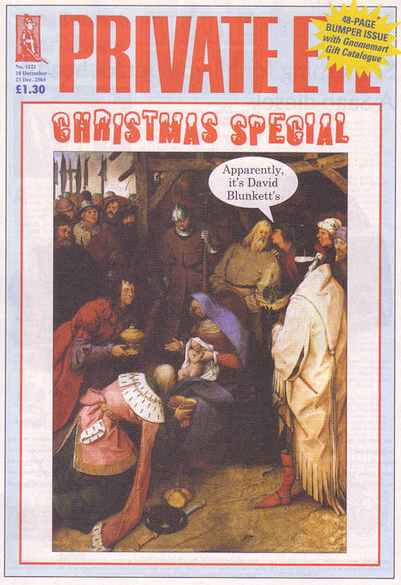 LINKS and REFERENCE
Carpenter, Humphrey (2002). That Was Satire That Was. Phoenix. ISBN 0-7538-1393-9.

Ingrams, Richard (1993). Goldenballs!. Harriman House. ISBN 1-897597-03-7.

Hislop, Ian (1990). The Complete Gnome Mart Catalogue. Corgi. ISBN 0-552-13752-9.

Ingrams, Richard (1971). The Life and Times of Private Eye. Penguin. ISBN 0-14-003357-2.

Marnham, Patrick. The Private Eye Story. ISBN 0-233-97509-8.
News A to Z directory, please click on the links below to find your favourite news or to contact the media to tell your story: